We Are Still Young: The Club Night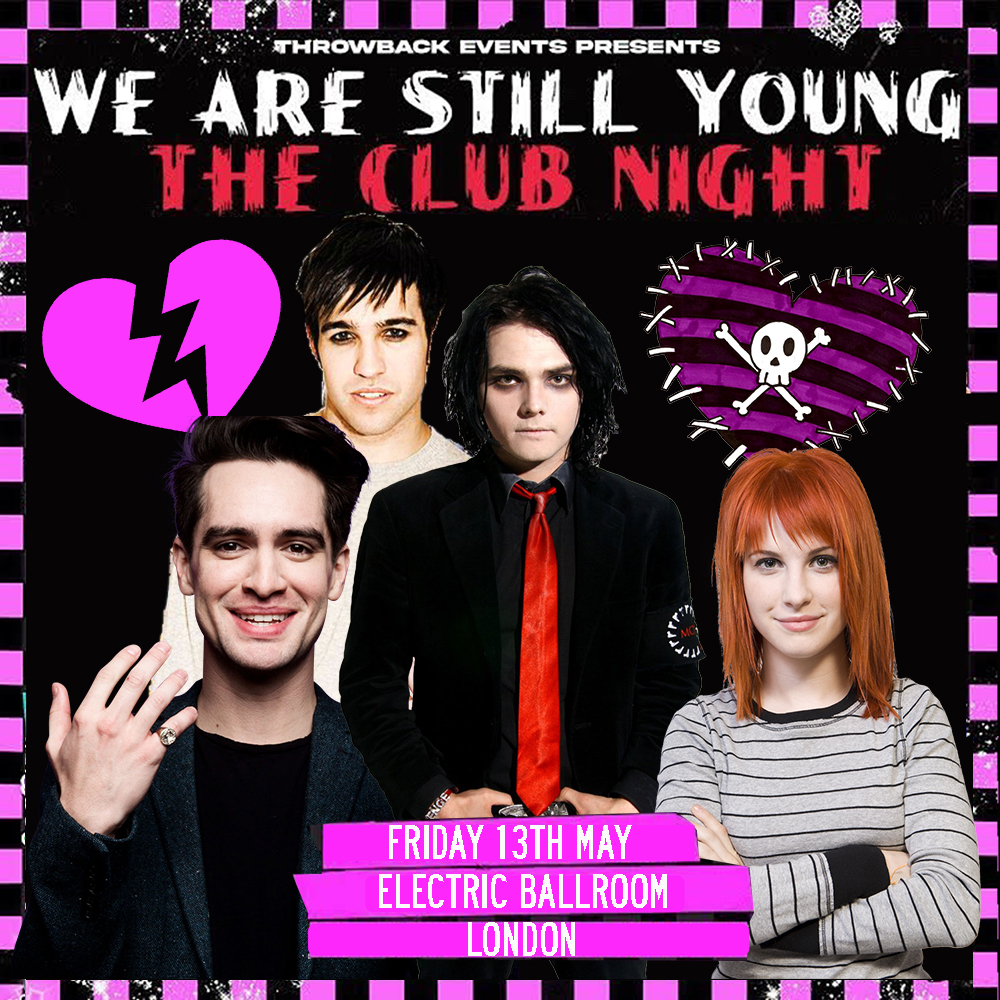 To warm us up for the festival event of the year we're throwing a club night to party like it's the early 2005.
Expect to hear your favourite songs by bands from the line-up alongside emo and pop punk hits from the likes of: My Chemical Romance / Paramore / Blink 182 / Fall Out Boy / A Day To Remember / Avril Lavigne / New Found Glory / Taking Back Sunday / Beartooth / The Used / Bring Me The Horizon / Say Anything / Dashboard Confessional / Metro Station / AFI / Alkaline Trio / Thursday / We The Kings / Hawthorne Heights / Every Time I Die / From First To Last / The All American Rejects / Sum 41 / Motion City Soundtrack and more.
DJ's: Make Emo Great Again DJs, What's My Age Again DJ's & more!
Room 2 Upstairs at The Grand: Miss Leigh Ding hosts Drag Emo Karaoke. Come sing your heart out to your favourite Emo Anthem!
---