Ultimate Power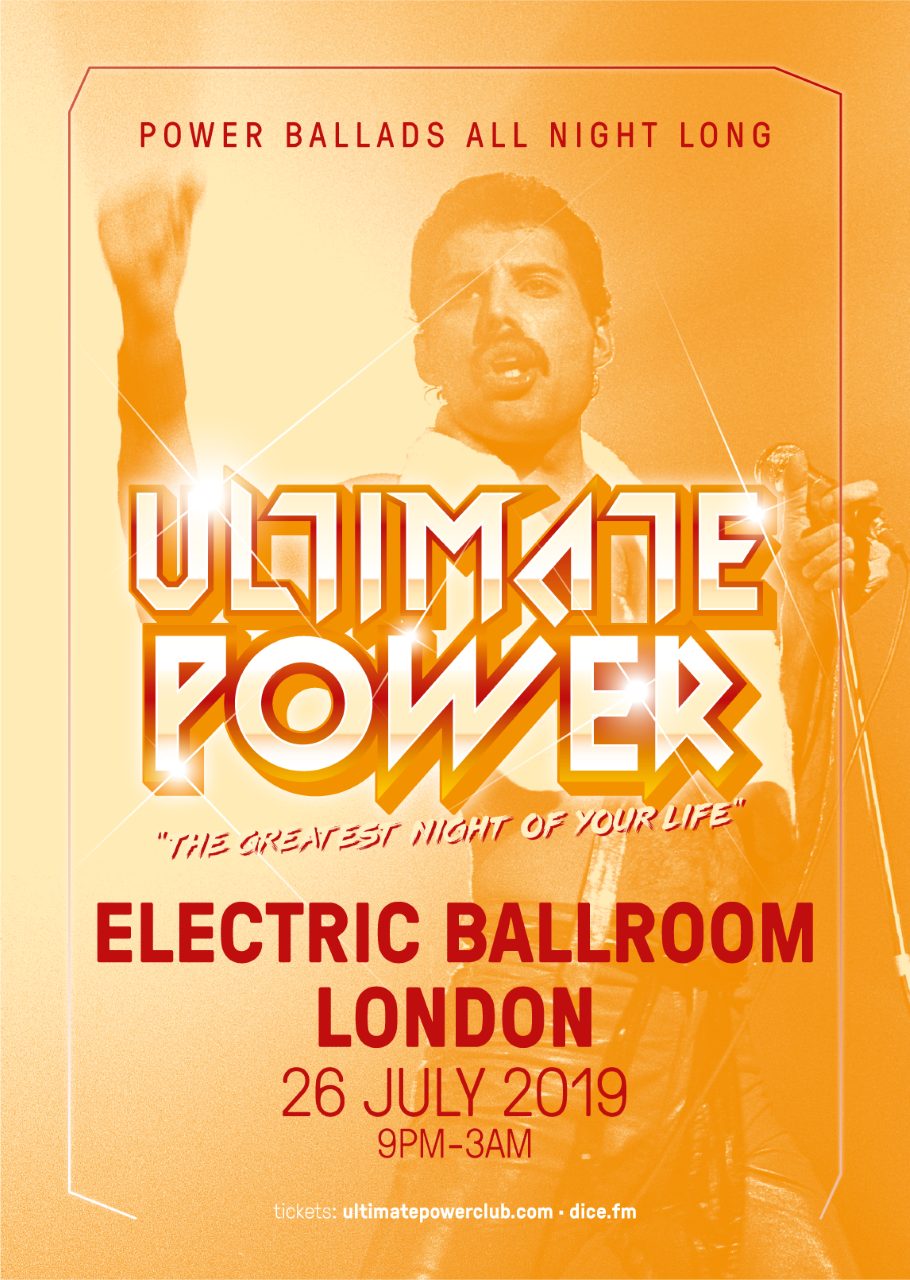 26.07.19 –
ULTIMATE POWER
Ultimate Power, the greatest songs ever written, all night long!
The best club night that plays the Power Ballads that evaporate all your worries and concerns, through mutual appreciation of the master craft in songwriting. Join us and your friends and belt out the bangers, raise your hands to the hits and air guitar to the belters!
The Best Night Of Your Life In London!
For tickets, simply visit: www.dice.fm/ultimate-power
"Less a club night…more a religious happening" – Guardian
"We have seen the future of clubbing and it is a power ballad night in Camden" – Vice
"'The best night of your life' really isn't an overstatement" – Independent
"A club night like no other…the ultimate communal karaoke" – Time Out
"Everyone loves a power ballad…a full-on ode to the very best" – ShortList
Tickets on sale now!
www.dice.fm/ultimate-power
THE GREATEST SONGS EVER WRITTEN +
POWER BALLADS ALL NIGHT LONG +
THE FRIENDLIEST ATMOSPHERE =
LONDON'S BEST CLUB NIGHT
---