ULTIMATE POWER – NEW YEAR'S EVE 2019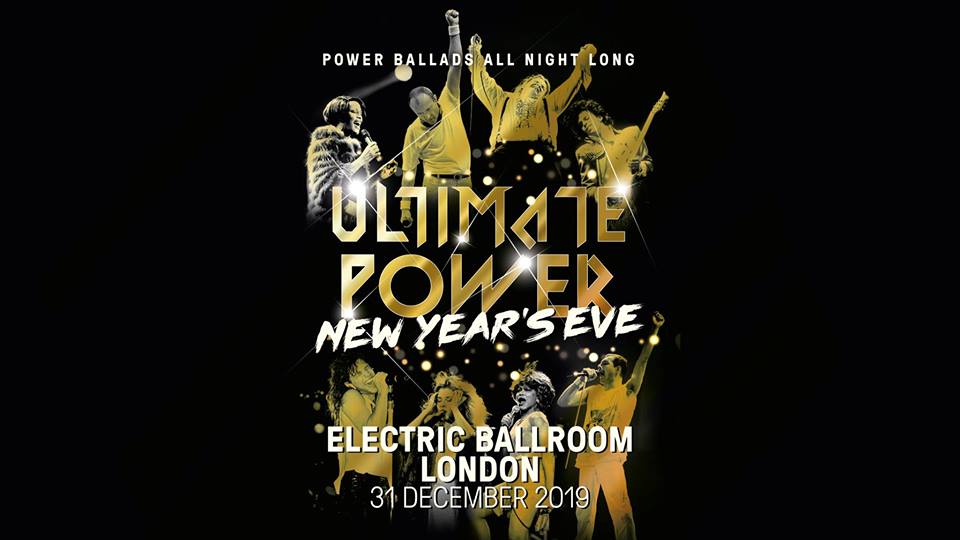 31.12.19
ULTIMATE POWER NEW YEAR'S EVE 2019
Start your new year as you mean to go on: with the biggest emotions, the biggest songs, the biggest hair and the biggest guitar solos. Expect all of this and more when you experience the communal, celebratory club night that is Ultimate Power.
Why go anywhere else to see in 2020 when you can go to a place where everyone has a sole aim: to embrace the greatest power ballads ever written, all night long. The Ultimate Power DJs will take you on a ride through the very best of the genre: from forgotten classics, to the huge generation-straddling anthems by the likes of Journey, Bonnie Tyler, Bon Jovi, Toto, Queen, Whitney Houston, Aerosmith, and many, many more – including a host of classics!
Imagine the most euphoric night of your life, double it, and then you're halfway there. Join us for the greatest night of your life!
"Less a club night…more a religious happening" – Guardian
"We have seen the future of clubbing and it is a power ballad night in Camden" – Vice
"'The best night of your life' really isn't an overstatement" – Independent
"A club night like no other…the ultimate communal karaoke" – Time Out
"Everyone loves a power ballad…a full-on ode to the very best" – ShortList
Tickets on sale now!
18+
---