Ultimate Power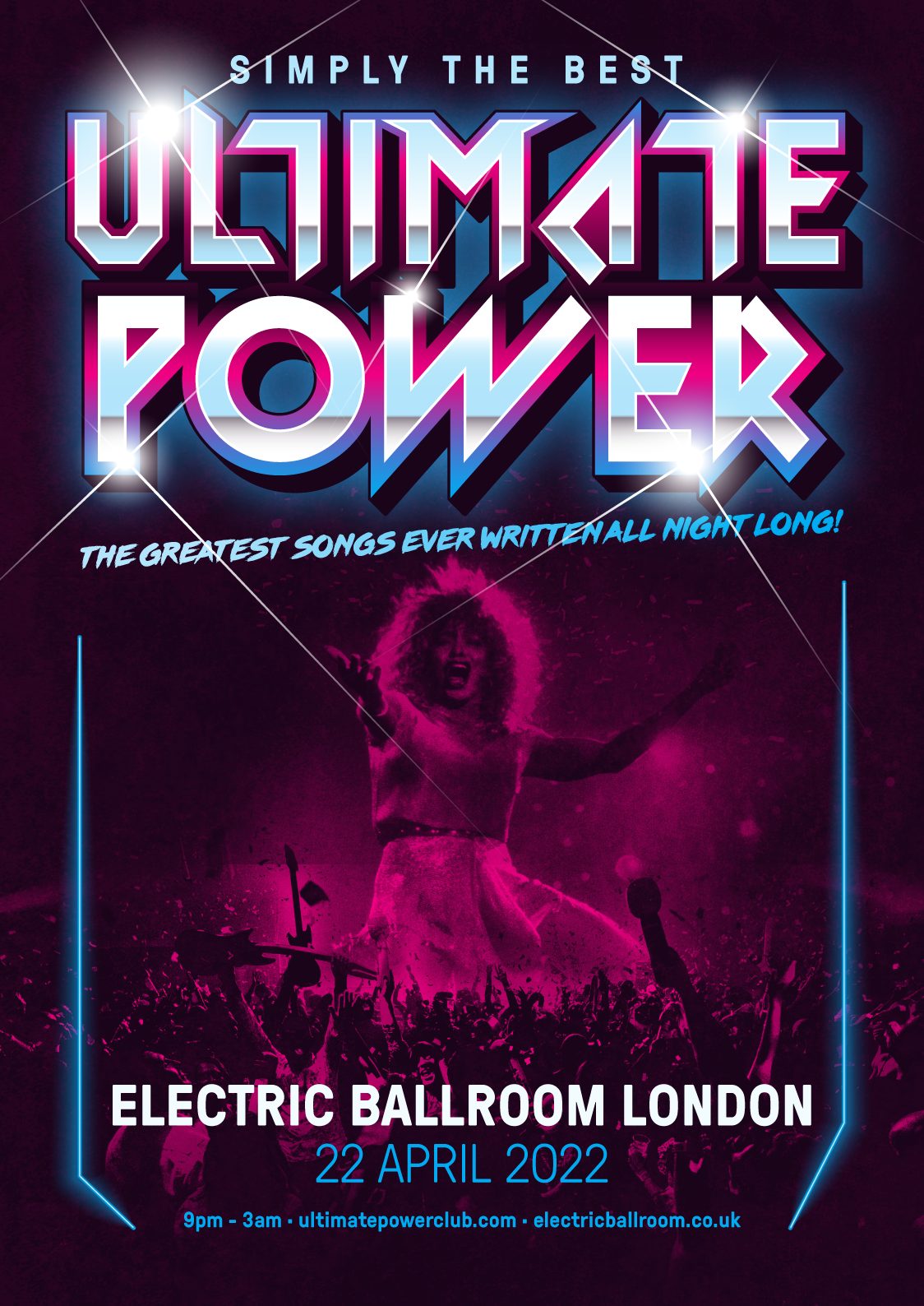 Ultimate Power is, quite simply, an evening of the greatest songs ever written. An appreciation of colossal musical compositions from the titans of Power Ballads.
Every single song is a classic, every single song is known and loved by all, and every single song is never played at any other club night in the world except Ultimate Power. The joyous, harmonious atmosphere is unlike any other club in the UK; it is no exaggeration to say that it is a truly life-changing experience.
Ultimate Power always promises you the best night of your life. Bring your Air instruments and throat sweets. Leave your inhibitions at the bar and come follow us to the promised land where pure balladic power will move you to your very core!
---