Ultimate Power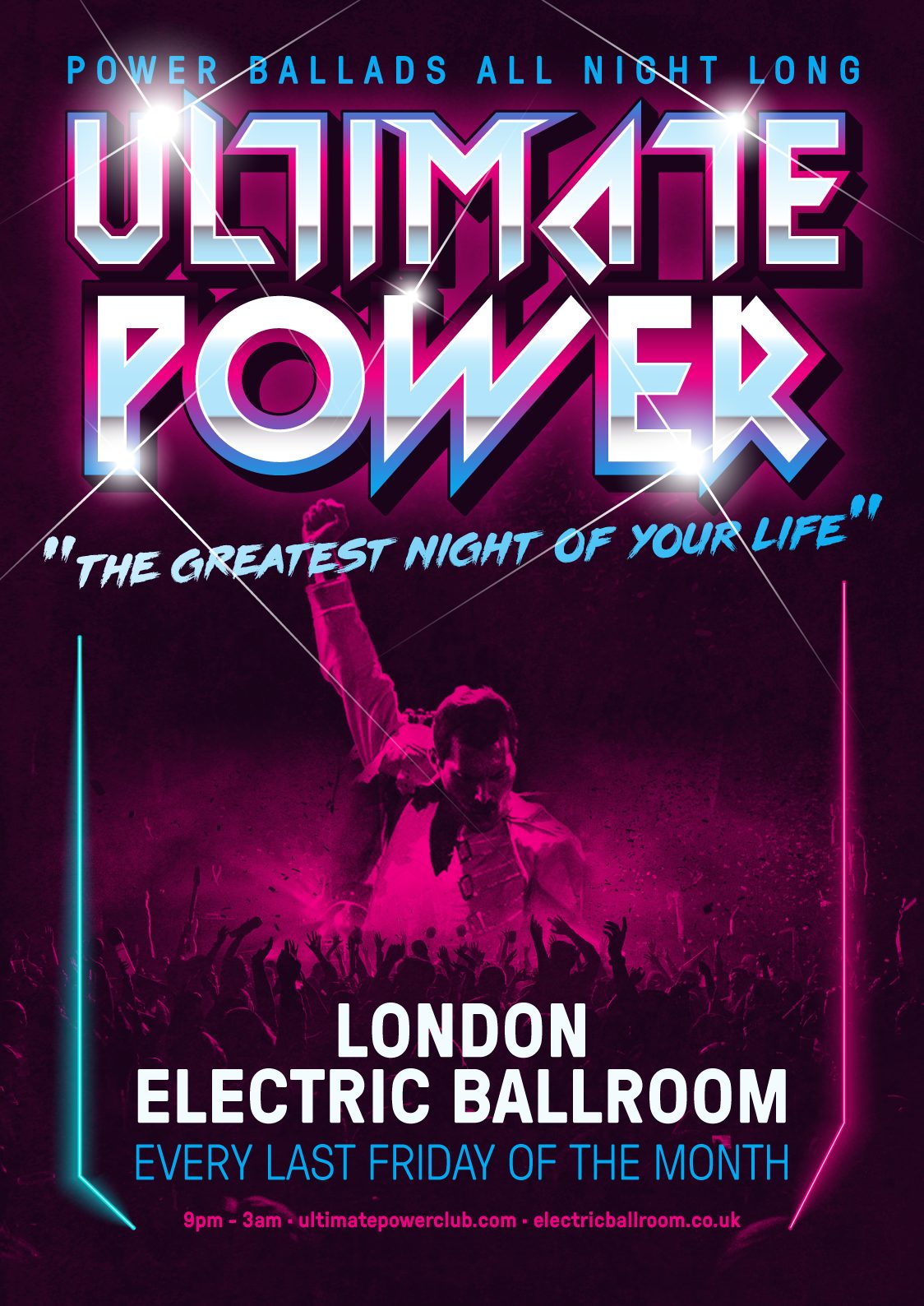 Friday 24th September 2021
ULTIMATE POWER
The biggest emotions. The biggest songs. The biggest hair. The biggest guitar solos. Expect all of this and more when you experience the communal, celebratory club night that is Ultimate Power.
Why go anywhere else when you can go to a place where everyone has a sole aim: to embrace the greatest power ballads ever written, all night long. The Ultimate Power DJs will take you on a ride through the very best of the genre: from forgotten classics, to the huge generation-straddling anthems by the likes of Journey, Bonnie Tyler, Bon Jovi, Toto, Queen, Whitney Houston, Aerosmith, and many, many more.
Imagine the most euphoric night of your life, double it, and then you're halfway there.
18+
Tickets on sale now!
---