UKG BRUNCH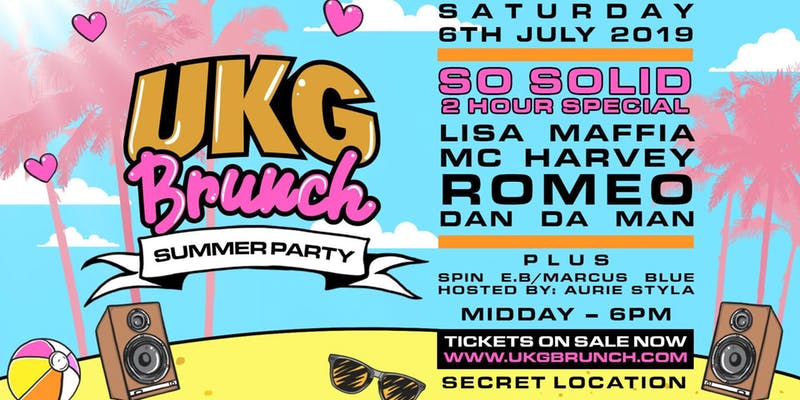 06.07.19 –
UKG Brunch – SO SOLID – ROMEO, LISA MAFFIA, MC HARVEY & more!
The So Solid Summer Special featuring a 2 hour showcase with Romeo, Lisa Mafia, MC Harvey & Dan Da Man plus all your usual UKG Brunch residents.
The UKG Brunch Will Merge Several Of Life's Finest Things; Garage Themed Brunch, Fried Chicken, Rum Punch And Fancy Dress. Is It, Is It, Wicked? Yeah. Pretty Much!
Playing On The Day:
Lisa Maffia
Mc Harvey
Romeo London
#DanDaMan
Spin.E.B
#MarcusBlue
90 Mins Bottomless BIRD Chicken
90 Mins Bottomless Rum Cocktail
---