TRASHFORMERS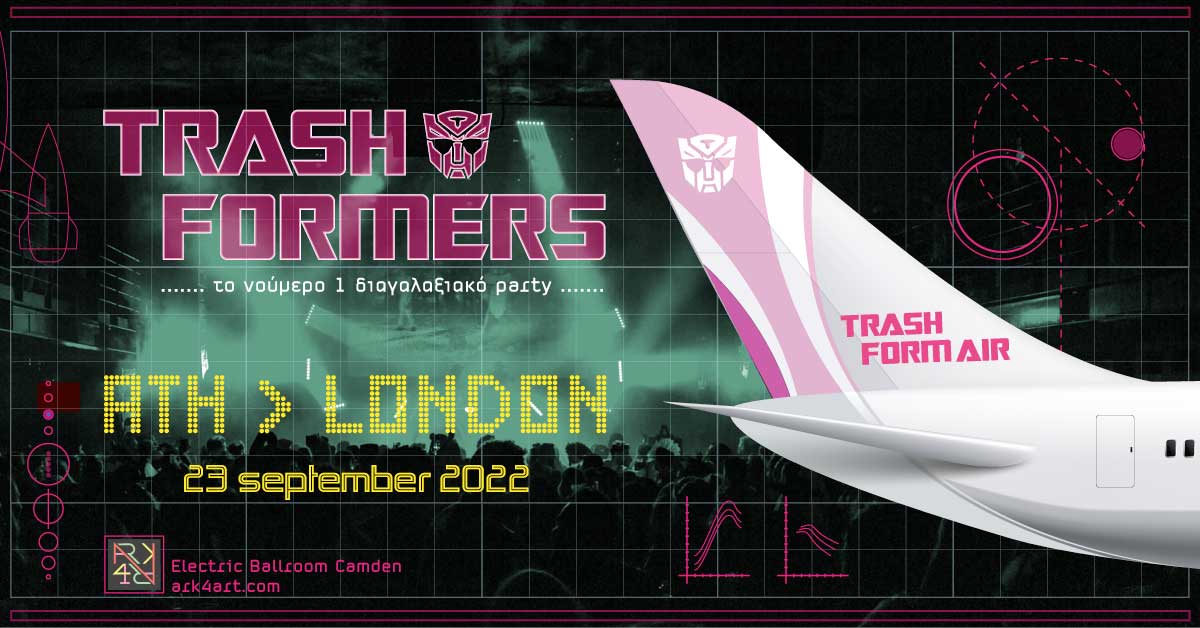 TRASHFORMERS in London // TrashformAir Show
Trashformers, the ultimate party team from Greece, are coming back, with a brand-new show, in the historical venue of Electric Ballroom at the heart of Camden. You will probably understand only 60% of the lyrics but it doesn't matter! Intergalactic fun is guaranteed!
What to expect:
> Live show that will take us down the memory lane!
> Audio-visual projection that will be stuck on your head forever…
> DJ set that makes the Buckingham Palace guards dance!
> Super live guest!! You won't understand the lyrics but you will have a great time My-Big-Fat-Greek-Wedding style!
> Dance until your shoes melt! (this really sounds better in Greek)
Please note this event is 18+ event.
---