THURSDAY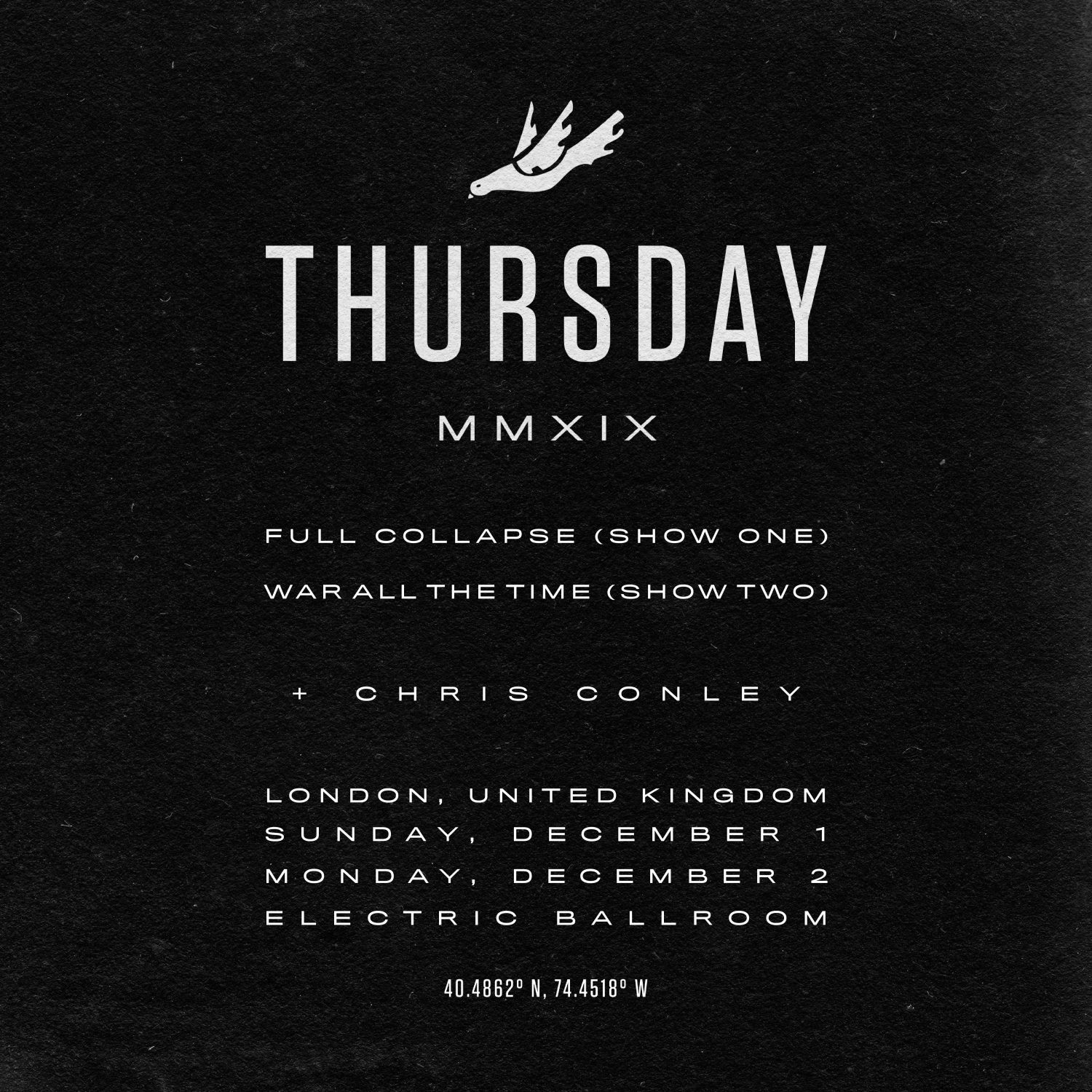 02.12.19 –
SJM Concerts Presents
THURSDAY
Playing 'War All The Time' in full
+ support Chris Conley from Saves The Day
Please note this show is 14+ (under 16s must be accompanied by an adult)
Stage times…
Chris Conley: 8pm
Thursday: 9pm
Curfew: 11pm
*Please note times are just for guidance and are subject to change.
Groundbreaking post-hardcore band Thursday have announced two exclusive 20th anniversary shows at London's Electric Ballroom this December. The shows will see them performing their most celebrated albums over two consecutive nights – Full Collapse (show one) and War All the Tine (show two).
When Thursday released Full Collapse it defined a genre, signaled a change of the guard and started a backlash all at once. Kerrang praised the band with five K's (highest marks) as being "in an entirely different class" than anything else at their Reading festival debut. Thursday's first album for the majors, War All The Time, was a critical and commercial success selling over 74 thousand copies in its first week alone and topping various album lists.
Don't call it a comeback and don't call it nostalgia — the band's singer Geoff succinctly summarizes these shows:
"These shows are going to be amazing and are a dream come true for us to be able to do! It's been nearly 9 years since we last played London, so this is long overdue. We cannot thank you all enough for asking us back. It means the world."
Tickets on sale now.
---