The Undertones & guests Tom Robinson Band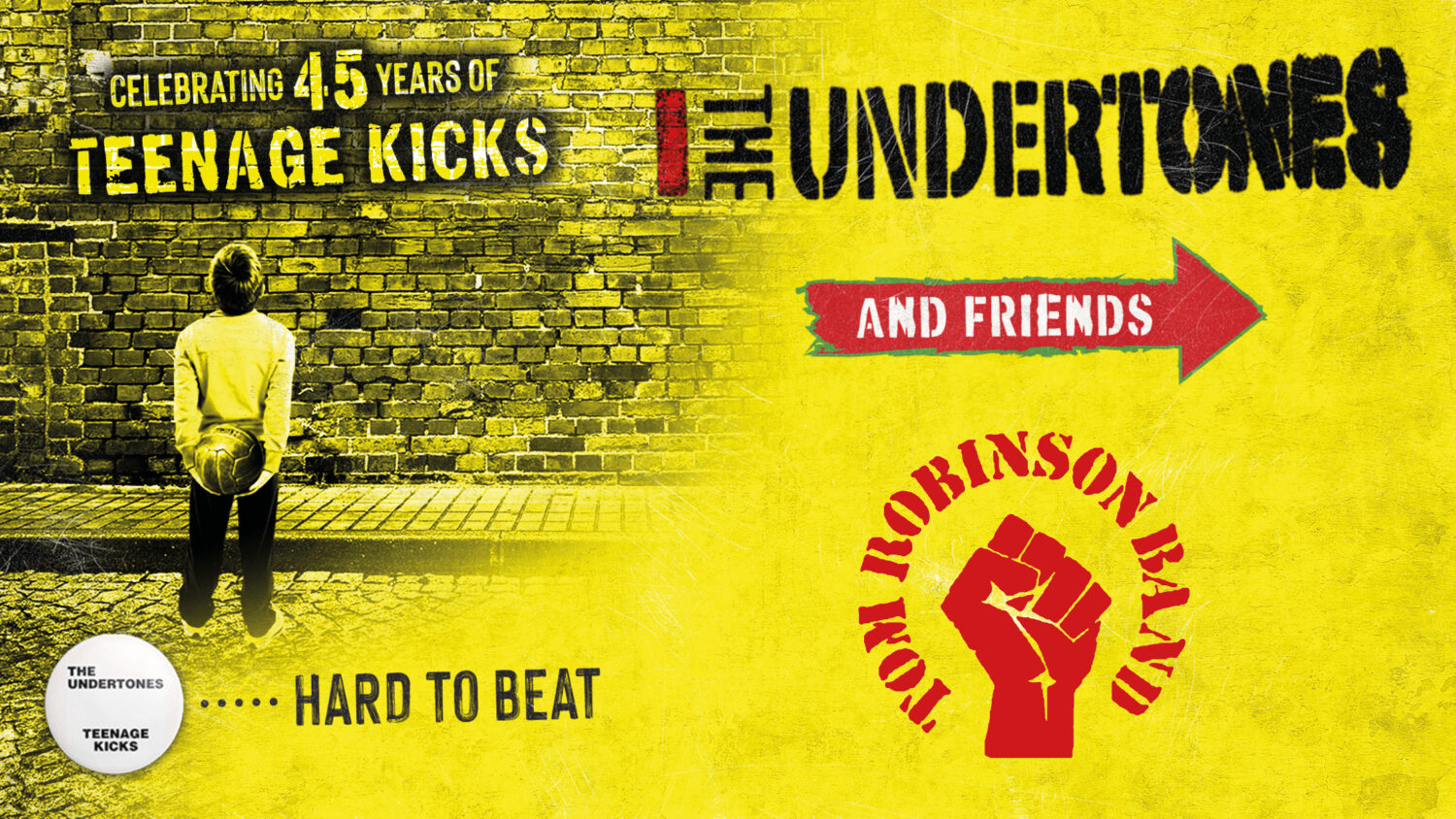 The Undertones and special guests Tom Robinson Band
Legendary Punkpop tunesmiths The Undertones celebrate the 45th anniversary of their Iconic hit single Teenage Kicks with friends and special guests Tom Robinson Band.
Having emerged from Derry, Northern Ireland in 1974, The Undertones learned their trade by listening to mail order records, reading one of the few copies of NME that made it to Derry, and through listening to John Peel's show on BBC Radio One. Practicing in their bedrooms eventually led to them recording and releasing 'Teenage Kicks' in 1978 on Terri Hooley's Good Vibrations label in Belfast. A copy was sent to the legendary DJ John Peel, he liked the track so much he played it twice in a row on his radio show and, as they say, well the rest is history !
Press fast forward to 2023 and live The Undertones present a glorious set of classic tracks taken from what are considered by many fans and critics to be some of the best punk albums of all time, adding to them a whole bucketful of hits & anthems, Get Over You, Jimmy Jimmy, My Perfect Cousin, You've Got My Number, Julie Ocean, Wednesday Week, and, of course the 45 year old yet still very youthful Teenage Kicks. As the great song says "teenage dreams so hard to beat" !
---