THE SWEDISH INVASION FESTIVAL – 26 FEB – CANCELLED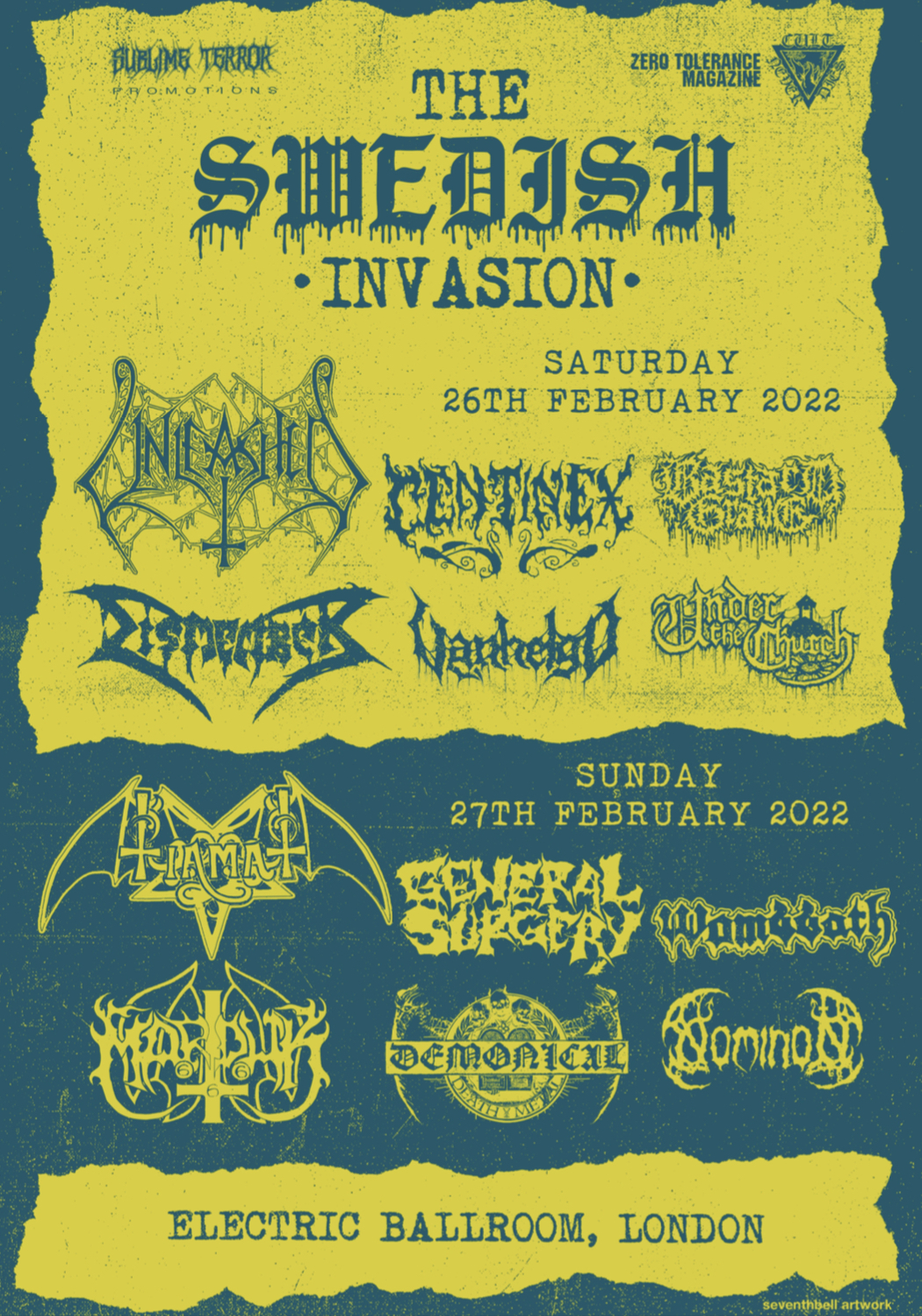 We are sorry to inform you that this event has been cancelled! Tickets will be refunded!
Sublime Terror Promotions, in co-operation with Cult Never Dies and Zero Tolerance Magazine, bring you a one-off special festival dedicated to the best of Swedish death metal, tracking its history from the old school to date.
Saturday 26th Feb
Times:  Doors  2.15pm   /   Finish  9.45pm
20:45 to 21:45 – Unleashed
19:15 to 20:15 – Dismember
18:00 to 18:45 – Centinex
16:50 to 17:30 – Vanhelgd
15:45 to 16:20 – Under the Church
14:45 to 15:15 – Bastard Grave
Sunday 27th Feb
Times:  Doors  2.15pm  /  Finish  10pm
20:55 to 22:00 – Tiamat
19:25 to 20:25 – Marduk
18:05 to 18:55 – General Surgery
16:55 to 17:35 – Demonical
15:45 to 16:25 – Wombbath
14:45 to 15:15 – Nominon
Age –  14+ ( under 16's must be accompanied by an adult )
---