The Lemon Twigs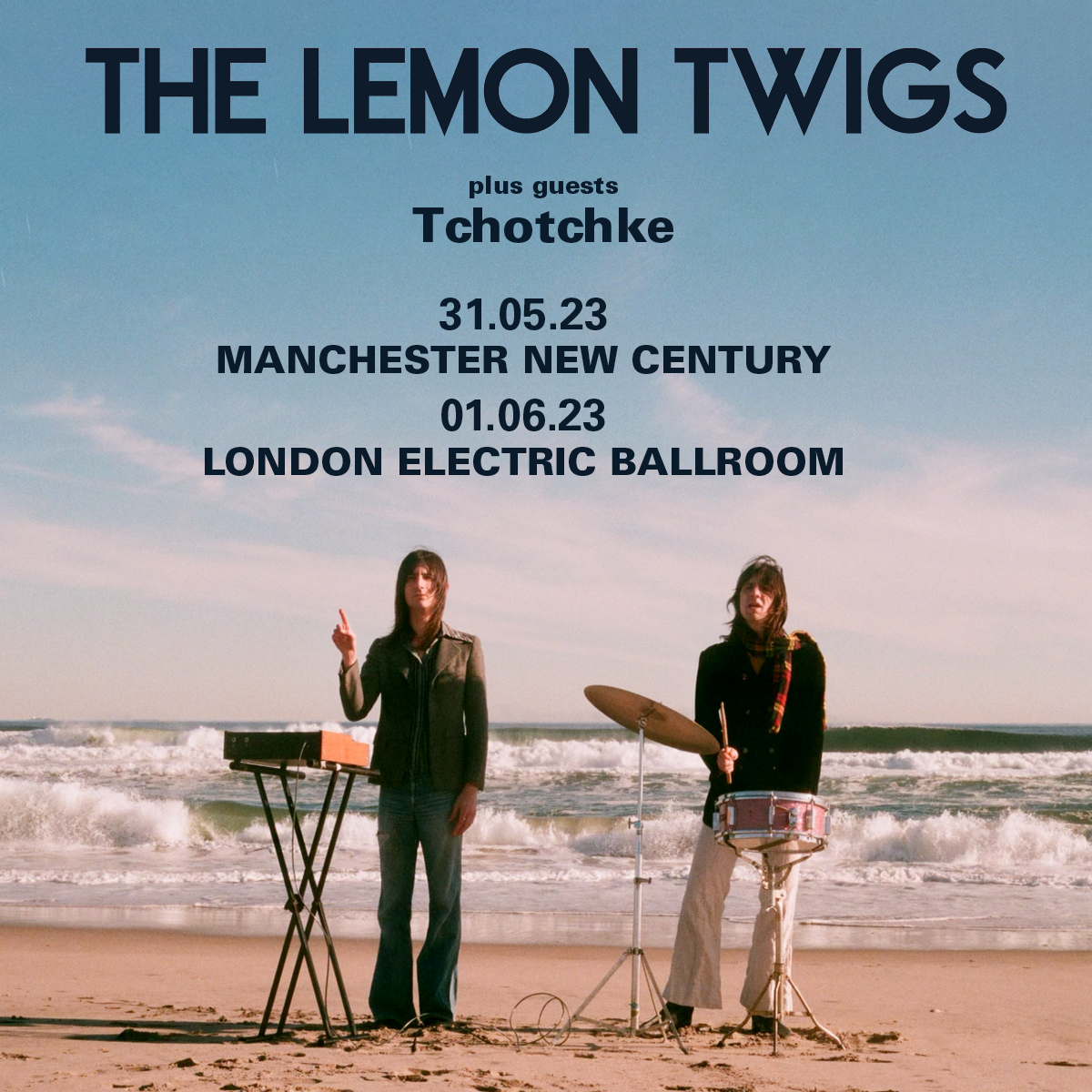 SJM Concerts and EYOE Present
The Lemon Twigs
Plus Support
The Lemon Twigs announce the release of their fourth studio album, Everything Harmony, out May 5 via Captured Tracks. Everything Harmony is a tour de force that arrives as a full realization of the brother duo of Brian and Michael D'Addario's distinct blend of sunny pop vocals with sophisticated acoustic-folk melodies and rich textures, inspired by the likes of Simon & Garfunkel, Arthur Russell and Moondog. The album swings between moments of depression and isolation and episodes of dizzying euphoria. It was written, recorded, produced and engineered entirely by The Lemon Twigs across Manhattan, Brooklyn and San Francisco's Hyde Street Studios.
The announcement is accompanied by affectionate single "Any Time Of Day," which follows recent "Corner Of My Eye." According to director Ambar Navarro, the video for "Any Time Of Day" was "heavily inspired by '60s television live performances and focusing on the minimal set pieces, referencing The Carpenters, Tom Petty, and especially The Monkees' TV Show and absurd/surreal comedy of that era."
The prodigiously-talented duo first emerged as The Lemon Twigs in 2016 with their debut LP Do Hollywood, whose show stopping melodies mined from every era of rock quickly earned fans in Elton John, Questlove, and Jack Antonoff. Go To School, the ambitious 15-track coming-of-age opus, followed in 2018 and solidified the band's reputation for building grand walls of sound around an audacious concept. 2020's Songs For The General Public earned critical praise from NPR, Vice, Teen Vogue, Stereogum and more. The pair recently worked on Weyes Blood's two most recent albums including 2022's And in the Darkness, Hearts Aglow as well as with classic rock hero Todd Rundgren on his most recent record, Space Force and with Tim Heidecker on his Fear of Death project.
Please note this show is 14+ (under 16s must be accompanied by an 18+ adult)
---