THE DETROIT COBRAS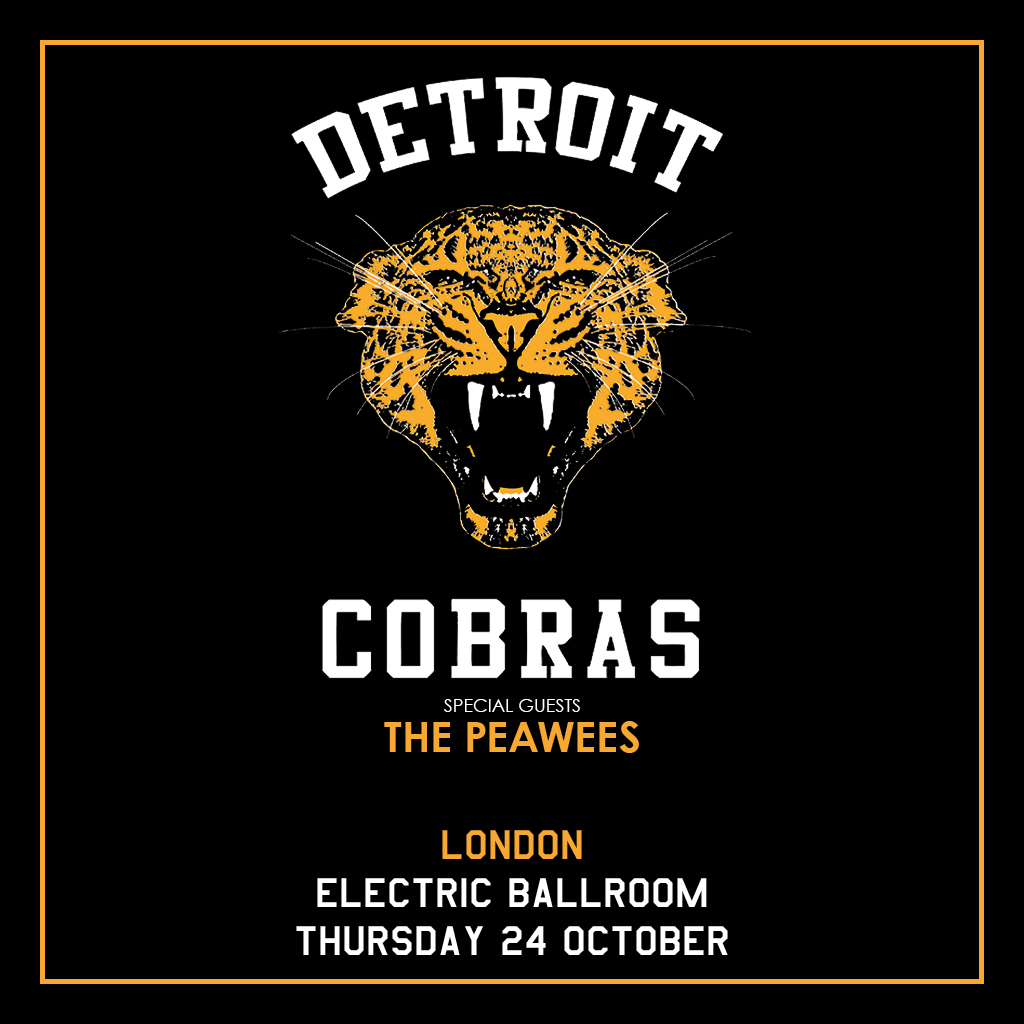 24.10.2019
AGMP presents
THE DETROIT COBRAS
+ support from THE PEAWEES
"What the Detroit Cobras peddle is rock & roll, just as raw and funky as it was originally intended." – Allmusic.com
Blurring the lines between R&B and R&R and soul, The Detroit Cobras are the go-to party band for those in the know. Singer Rachel Nagy and guitarist Mary Ramirez are the bad girls by the exit doors at the school dance, all leather and heels, sneaking smokes and passing the flask.
Surrounding themselves with a rotating cast of some of Motown's finest rockers, The Detroit Cobras specialise in unearthing and reinvigorating the hits, near hits and sometimes total misses from the deep and groovy history of soul, and making them their own. The Detroit Cobras albums are like a secret decoder ring that helps lead the way to a better, more soulful forgotten world.
Please note this show is 14+ (under 16s to be accompanied by an 18+ adult).
Tickets on sale now!
Stage times:
The Peawees: 8:20pm
Detroit Cobras: 9:30pm
Curfew: 11pm
*Please note times are just for guidance and are subject to change.
---