Subcarpati + Fratii Grime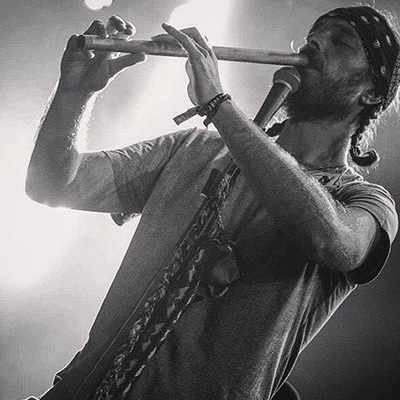 SUBCARPATI
Subcarpați is an explosive mixture between traditional Romanian music and modern beats. An eclectic mix that combines Romanian folklore with traditional instruments and trip hop, dubstep, rap or dancehall, among other rhythms. About their music, most people say it brings them back to the roots and makes them proud of their origins.
Bean MC – Subcarpați founder – about the latest album, United States Of Balkans: "It's about bringing down the borders in the quest of discovering a new balkanic sound, a common culture.
The Guardian reviewed Subcarpati as: "an explosive mixture of old and new. It's an eclectic combination that brings together melancholy Romanian folk songs, Romanian unity songs, traditional instruments and the rhythms of trip-hop, dub-step, hip-hop and dance-hall".
https://www.youtube.com/channel/UCkz6FGQEPkmMPEfi6D89qDw
https://www.facebook.com/subcarpati/
FRATII GRIME
Fratii Grime started out in 2012 and since then has progressed to one of the most energic projects in the roster, performing on some of the biggest local scenes and at international fests and venues.
VICE.com called it "a breath of fresh air that gives hope for the future" Performing a complex sound, generally around 140 beats per minute. Their lyrics and music merge futuristic electronic elements and dark, deep bass lines, delivering strong messages and punchy bars. The group was born out of love for the legendary Grime freestyle cyphers. In time, it has progressed to a mature formula which now includes but is not limited to: Power pe Vinil, Bean MC, Fanescu and Psihotrop.
---