Stand Atlantic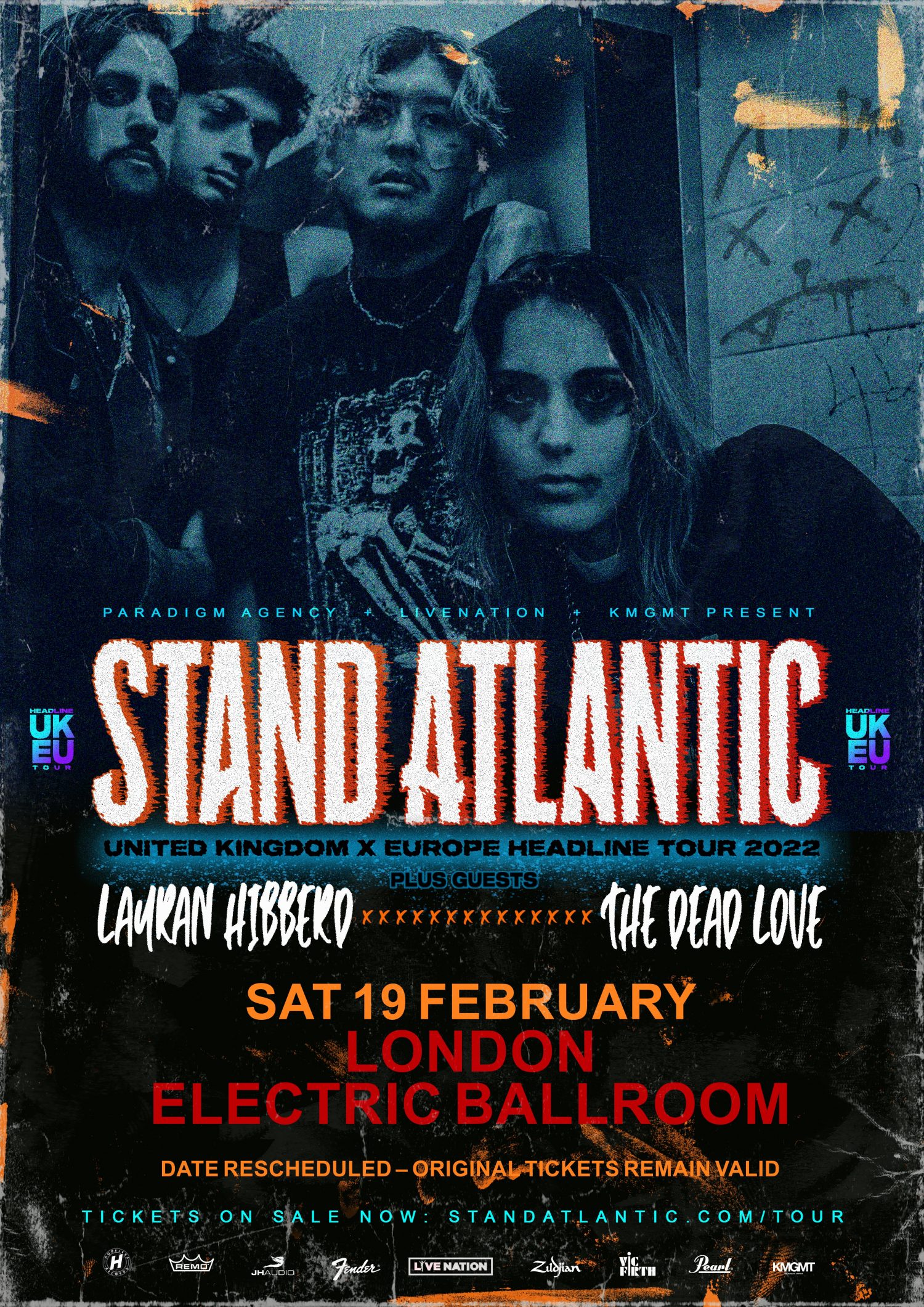 LIVE NATION PRESENTS
Stand Atlantic
plus Special Guests:
Lauran Hibberd
The Dead Love
Stand Atlantic released their new single 'Molotov' through Hopeless Records and have announced a UK Headline tour for February 2022.
Following the success of their latest single "deathwish (feat. nothing, nowhere)", Stand Atlantic is finishing 2021 with one of their most aggressive, punk/hardcore-leaning songs yet. Fans can stream "Molotov" here: https://ffm.to/statmolotov
One of the heaviest releases from Stand Atlantic yet, "Molotov" is an expression of rage and frustration at the religious/societal structures of homophobia that lead singer Bonnie Fraser encountered (and still continues to face) growing up in a religious environment. Fraser is using this release as a way to fight back against the harmful rhetoric that she faced and more importantly, as a way to signal to those who have been through similar situations that they are not alone.
Fraser shares on this release "I went to a christian school for 3 years of my life and when a pastor says 'all gays will burn in hell' during an assembly, you're gonna remember it, and you're gonna write a song about it. It baffles me how someone can believe something so negative about someone yet act all nice and loving to your face and pretend to care about you. fuck that, i hope he hears this."
Please note this show is 14+ (under 16s must be accompanied by an 18+ adult)
---