SHAKE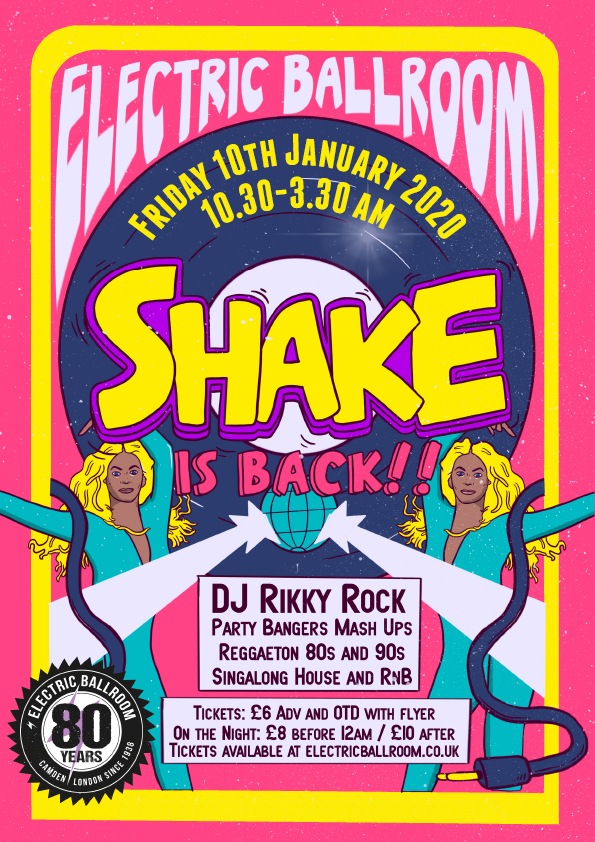 10.01.20
SHAKE
SHAKE is returning home for TWO special nights in January! DJ Rikky Rock takes the reigns on Friday 10th, bringing you a non-stop mashup of Party bangers, Reggaeton, 80s, 90s, sing-along hits, R&B, House and more!
Tickets:
• £6 advance
• £6 otd with a flyer
• £8 otd before midnight
• £10 otd after midnight
18+
On sale now!
---