PROPAGANDA HALLOWEEN SPECIAL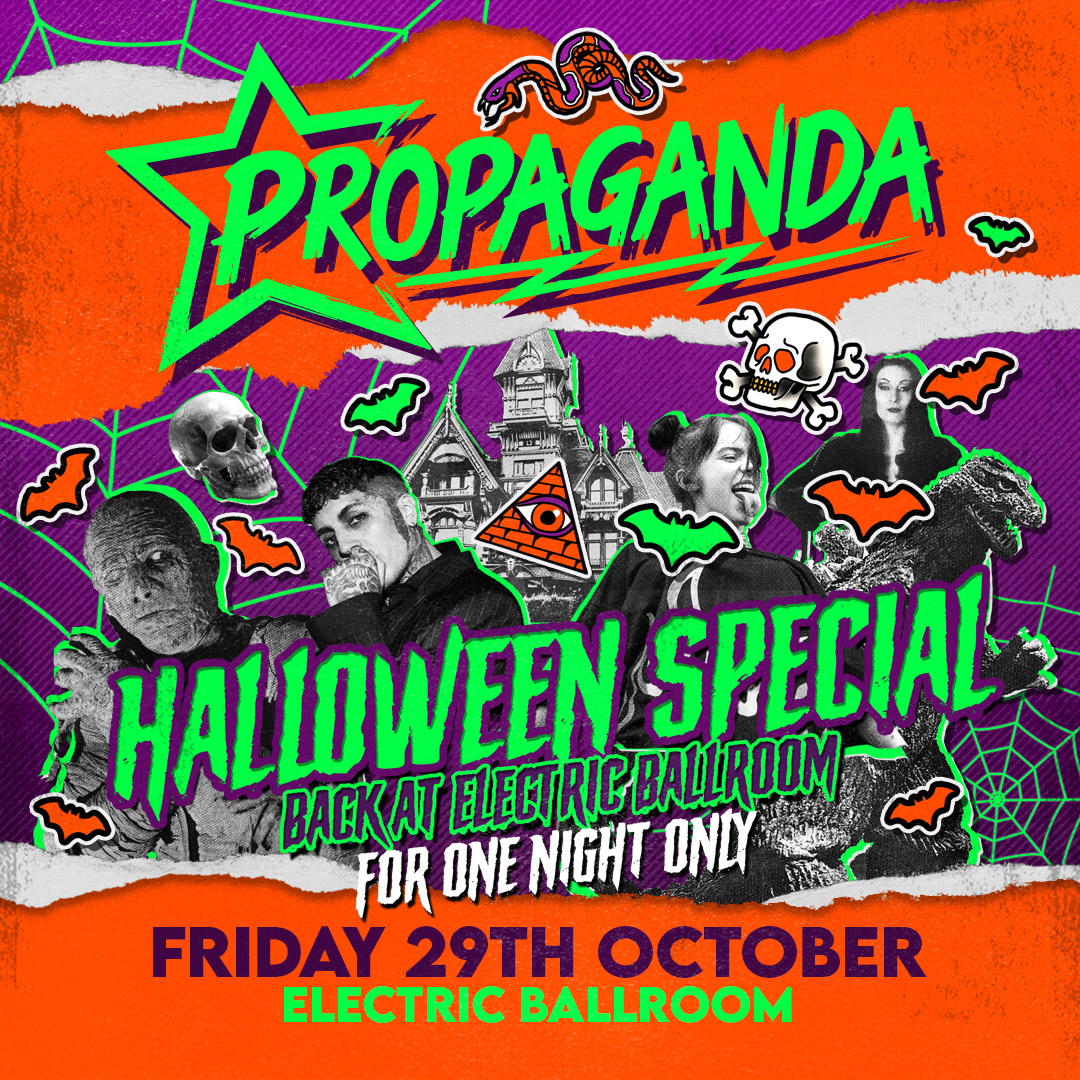 Propaganda
HALLOWEEN SPECIAL
Back at ELECTRIC BALLROOM for one night only!
Friday 29th October
Ready for a propa-terrifying one off night at our previous haunted house….. ELECTRIC BALLROOM! 
Round up your favourite ghoulfriends, hop on your brooms, and have a truly wicked night!!!!! Trick or treat yo'self at Propaganda's famous Halloween Friday Special! We're here to scare you senseless with a spooky Halloween Party at the freaky Electric Ballroom! We'll be slaughtering the haunted venue with gruesome decor to provide you with the ultimate house of horrors, with shocking surprises and tricks and treats all night long!? 
And if it's not enough, we'll play all the scariest new and classic indie bangers to ensure you all leave with nightmares!
---