Pop Juice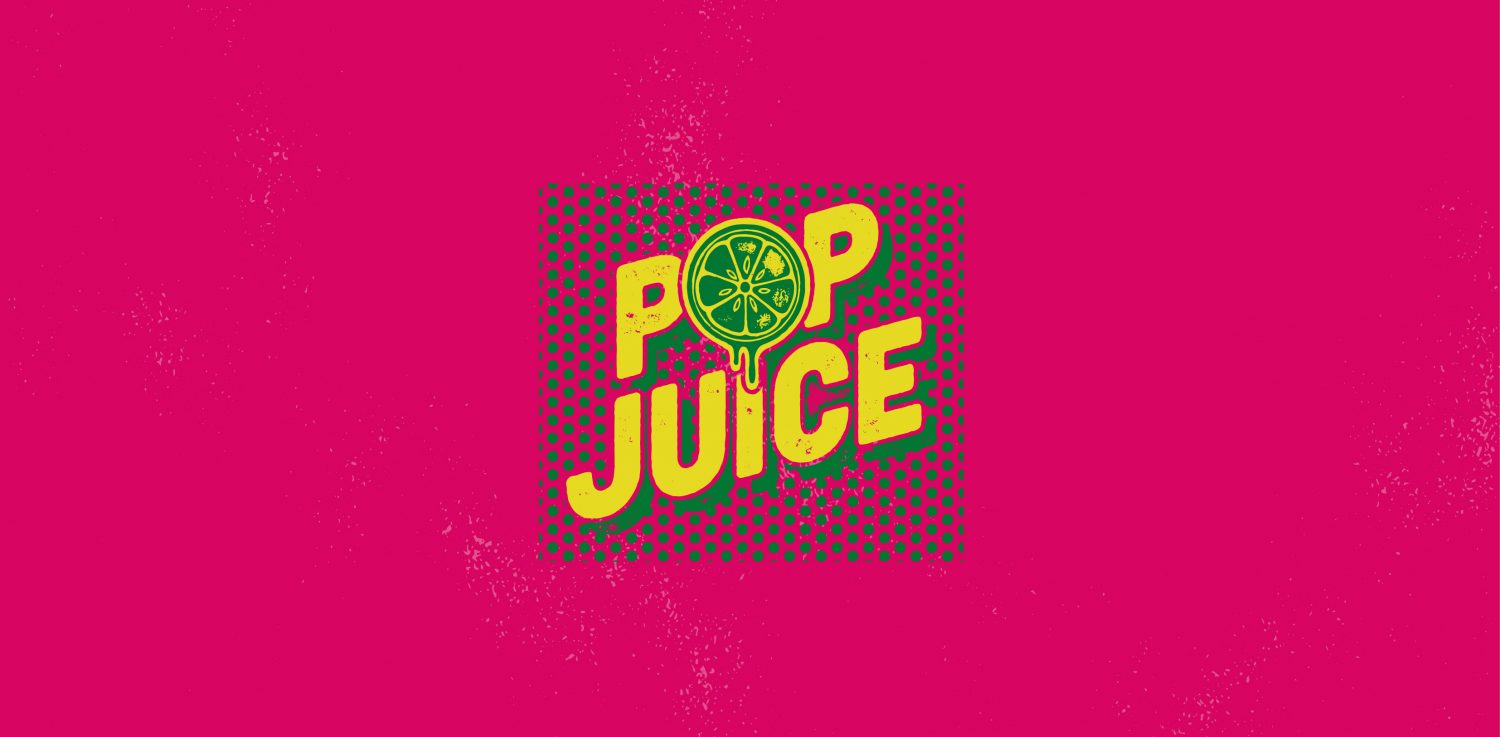 28.08.2021
Pop Juice is a new Club Night dedicated to the euphoric joys of Pop Music.
Pop comes in many forms across many different genres, so our DJ's will be bringing a diverse universe of the many shades of Pop, mostly from the Noughties & 2010's
to the present day, with a sprinkling of throwback classics from the 80's & 90's and maybe one or two from further back.
So come down and DANCE to the Juiciest Pop tunes from some of the following artists, which gives a flava of what you can expect to hear.
LIZZO  /  DUA LIPA  /  TAYLOR SWIFT  /  MADONNA  /  BEYONCE  /  THE KILLERS  /  THE WEEKND  /  PINK  /  CARDI B  /  ED SHEERAN  /  KSI  /  YUNGBLUD  /  BRITNEY
LADY GAGA  /  CALVIN HARRIS  /  BRUNO MARS  /  CELESTE  /  ONE DIRECTION  /  MAJOR LAZER  /  MGMT  /  KYLIE  /  MURA MASA  /  AMY WINEHOUSE  /  NENEH CHERRY  /  TLC
YEARS & YEARS  /  USHER  /  KAISER CHIEFS  /  ROBBIE  /  BLONDIE  /  KELIS  /  RICK ASTLEY  /  RIHANNA  /  CHRISTINE & THE QUEENS  /  RUN THE JEWELS  /  KATY PERRY  /  MILEY
BLACK EYED PEAS  /  SOUL 2 SOUL  /  OUTKAST  /  HARRY STYLES
Doors 10.30pm  –   3am
18+
COVID ENTRY POLICY
While all restrictions are being lifted, we should not forget the importance of social responsibility in reducing the spread of COVID, and in keeping our guests, staff, and artists safe.
We will not be asking our customers to provide any COVID test results or proof of vaccinations. However, we do ask all our customers to be responsible for themselves and others around them. We will continue to do temperature checks and make use of NHS QR code check-in to support NHS Track and Trace.
Please do not attend any event if you feel unwell,  have any symptoms, or have been asked by NHS to self-isolate. All customers are advised to take COVID tests at home before attending any event.
Face coverings will no longer be required, but guests are more than welcome to use one. Hand sanitising stations will continue to be in use throughout the venue.
---