Ozric Tentacles & GONG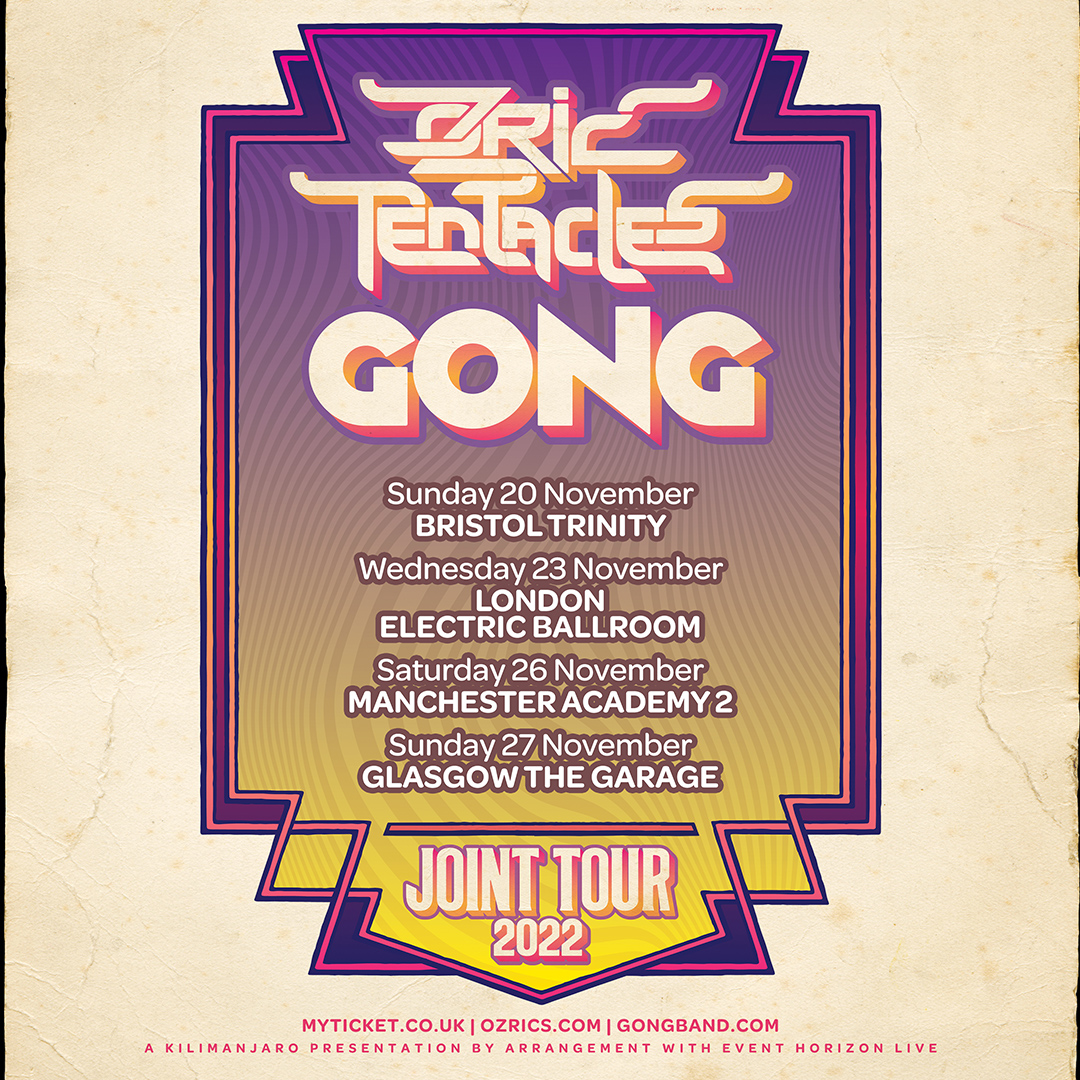 Kilimanjaro presents
Ozric Tentacles & GONG
Ozric Tentacles are regarded as one of the most influential bands to emerge from the UK's festival scene, formed during the solstice at Stonehenge Free Festival 1983 going on to become psychedelic staples at Glastonbury and other festivals. The creative vision of multi-instrumentalist Ed Wynne, the Ozrics' uniquely trippy soundscapes connect fans of progressive rock, psychedelia and dance music culture. After a prolonged hiatus the band released the 2020 album Space For The Earth (K-Scope).
GONG – From its beginnings in a French commune in 1967, through the Virgin Records years, mismanagement, court cases, break-ups and rejoinings, deaths and rebirths – there has always been a continuous thread of beautiful, dangerous and extraordinary music. Gong's musically diverse world includes shades of psychedelia, space rock, jazz, avant-garde, krautrock and surreal soundscapes. Gong have recently released a stunning new live album Pulsing Signals (K-Scope, 2022) drawn from their 2019 UK tour.
This will be the first Ozric Tentacles full-band tour for 8 years and the very first time both bands have shared the bill on a UK tour.
Please note this show is 14+ (under 16s must be accompanied by an 18+ adult)
---