MTV Headbangers Ball 2019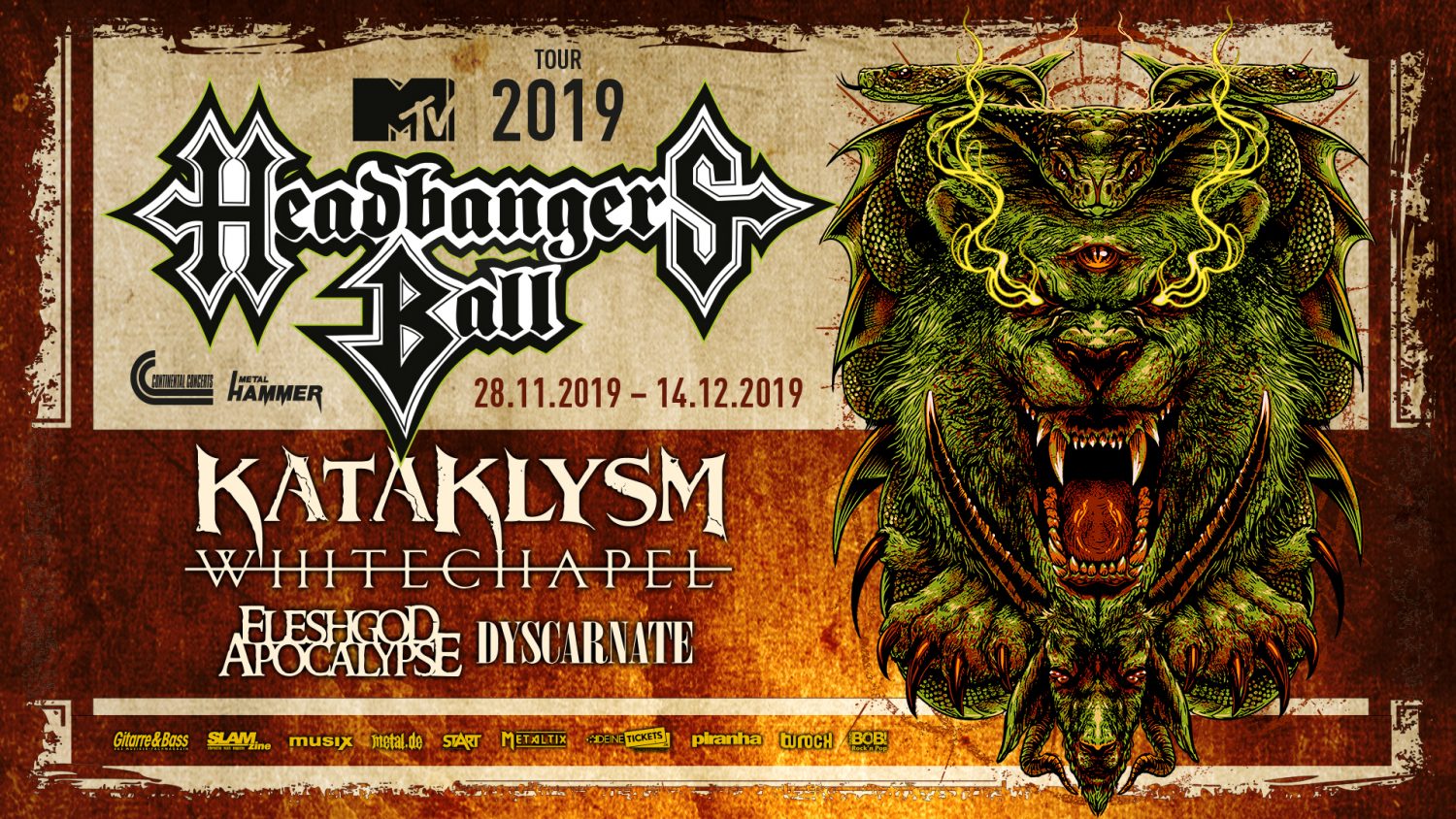 5.12.19 –
Born Again Concerts and Old Empire proudly present
MTV HEADBANGERS BALL TOUR 2019
featuring
KATAKLYSM
plus very special guests WHITECHAPEL, FLESHGOD APOCALYPSE and DYSCARNATE
Stage times…
Dyscarnate: 6:30pm
Fleshgod Apocalypse: 7:35pm
Whitechapel: 8:45pm
Kataklysm: 10pm
Please note times are just for guidance and are subject to change.
Here we go again: The tribute to the 80s cult-TV-show will again present a tour with the following Acts: KATAKLYSM, WHITECHAPEL, FLESHGOD APOCALYPSE and DYSCARNATE! Apart from the well-known Canadian Death-Metal-Veterans from KATAKLYMS, the 2006 formed American Deathcore-Act WHITECHAPEL will be a part of the touring Line-Up this year. FLESHGOD APOCALYPSE will present their Technical Death Metal, which soon became famous outside their home country Italy, while DYSCARNATE are known for their straight forwarded Death Metal.
Please note this event is 14+ (under 16s must be accompanied by an 18+ adult)
Tickets on sale now!
---