*CANCELLED* Massaoke – Launch Party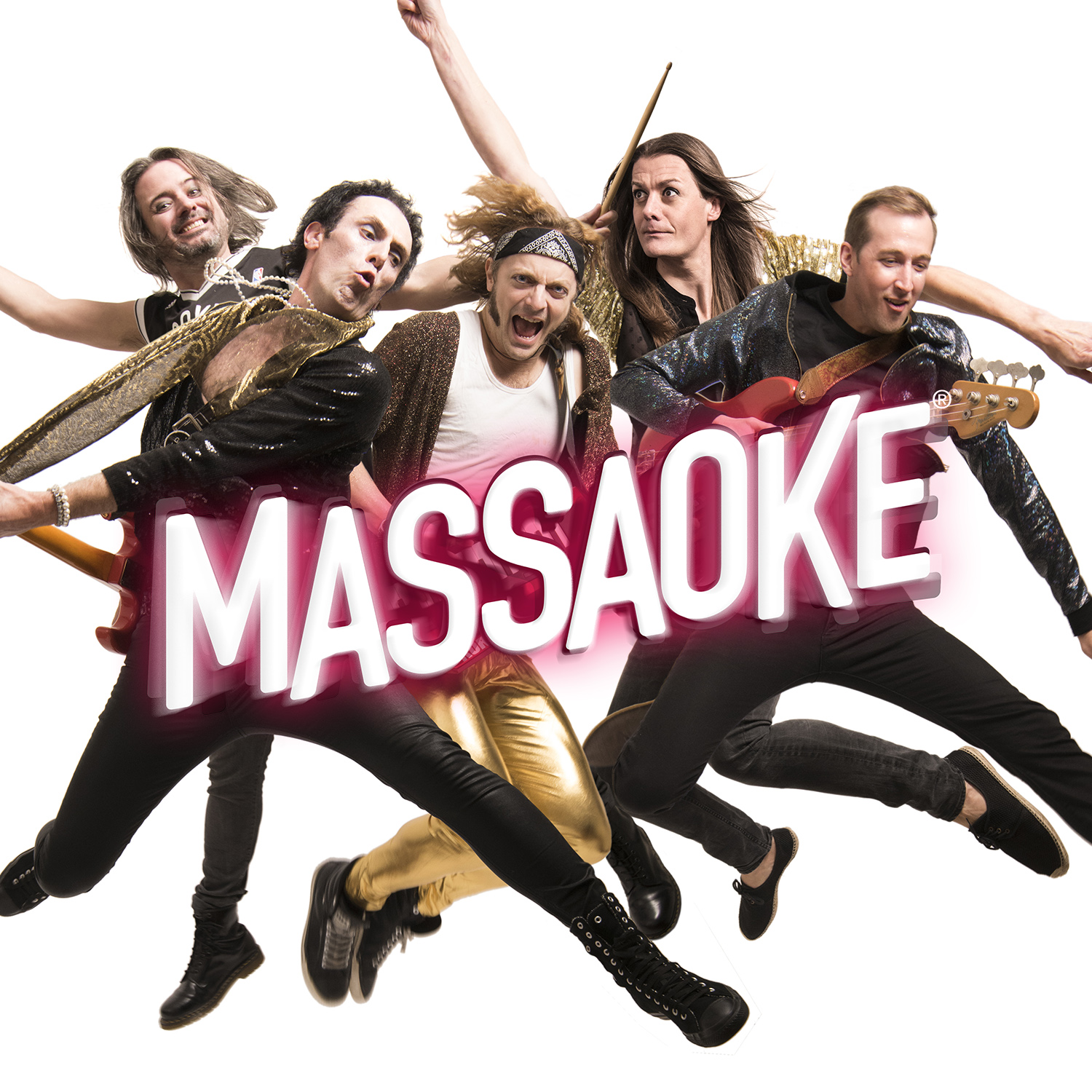 Please note this event has been cancelled. See full statement from the band below:
After careful thought, considering the changing circumstances, we've made the difficult decision to postpone tonight's Massaoke show at the Electric Ballroom, due to the Corona virus outbreak, contrary to yesterday's message that it was going ahead.
While the official advice is currently to carry on regardless, we are also being told that being part of large gatherings is high on the list of things to avoid. The very nature of Massaoke is about bringing people together, singing in each other's faces and putting on wild displays of affection (and that's just the band). The safety and well-being of the people who come to our shows, and those who work with us, is our top priority. The very last thing we want is for one of our events to be a reason this virus spreads further or faster than it otherwise might.
We are terribly disappointed and frustrated to have had to make this decision to postpone. We were so excited for tonight's launch party in our new home, and have been working on it for months. But there will always be future shows! Please keep an eye on our website and social media for details.
Your tickets will be valid for future events at our Electric Ballroom residency, so watch this space. If you just email us at [email protected] in due course when you know your preferred date, we will be happy to transfer them over. Dates currently scheduled: 10th April (optimistic!), 8th May, 12th June, 10th July, 11th September, 9th October, 13th November.
In the meantime, please wash your hands lots, and sing a verse and chorus of a Queen song while you're doing it. Best wishes, and good health! The Band X
SHAKE tonight will still be going ahead, so ticket holders can come for FREE, just show your Massaoke ticket on the door!
Friday 13th March 2020
MASSAOKE – LAUNCH PARTY
Join The Massaoke Band for the launch of their new monthly night at London's Electric Ballroom in Camden Town.
Expect massive hairbrush anthems from the 80s and 90s (and beyond in both directions), a spectacular live band, and giant video lyrics to help you sing-along with your friends.
Doors open at 7pm, and the live show runs 8.30pm – 10.30pm.
"Best night ever" ★★★★★ – What's On
"Electric" ★★★★★ – West End Wilma
"The euphoria of a mass karaoke sesh with your mates – on steroids" – Metro
18+ Only. No refunds.
On sale now!
---