Massaoke 90s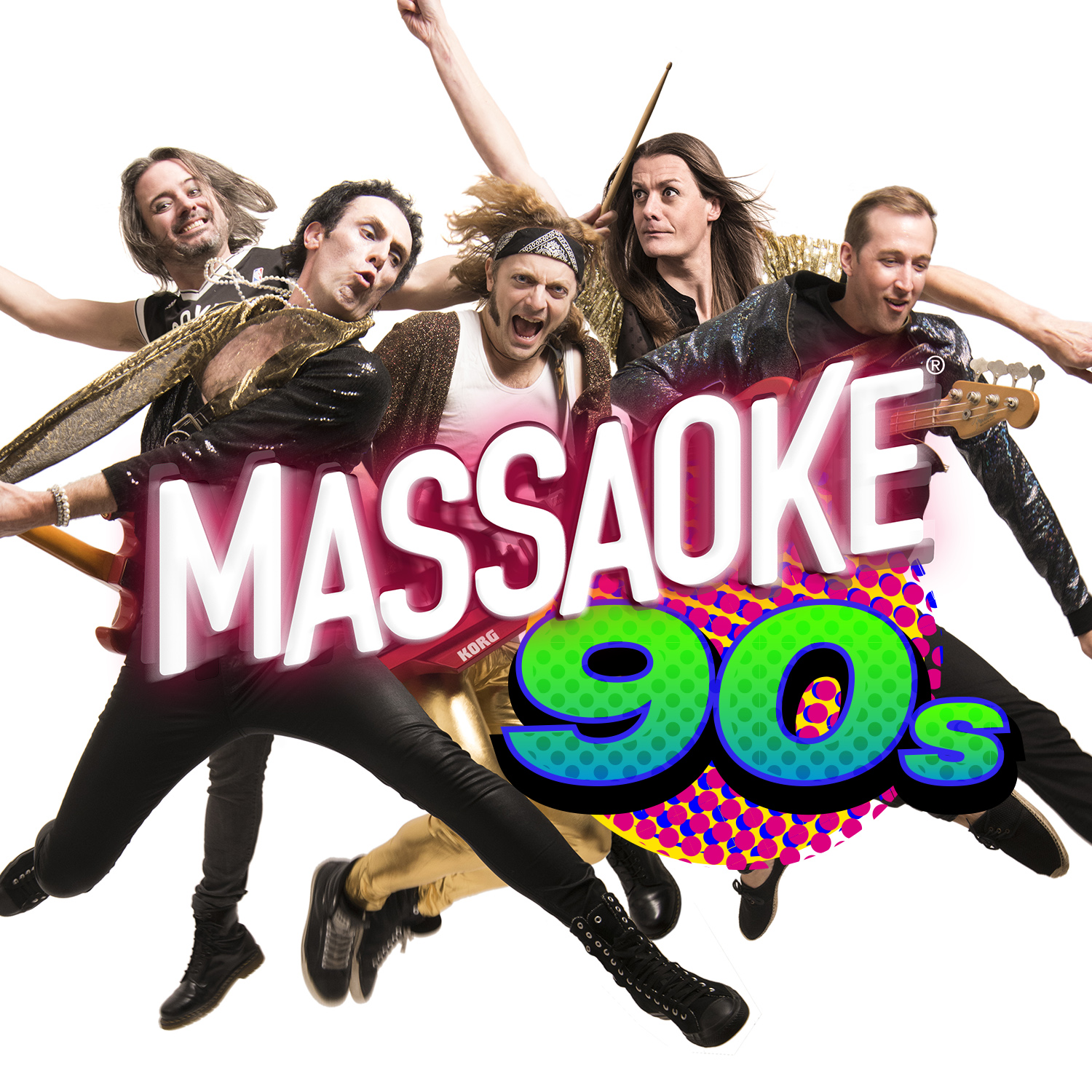 There won't be COVID vaccination checks upon entry, but we would urge attendees to take a lateral flow test to ensure everyone's safety!!

Massaoke 90s

The incredible live music party night is back. An amazing live band, giant sing-along lyrics and the greatest smash hits of all time…

BRING THE SING TO THE GREATEST SMASH HITS OF THE 90s!
Cowabunga, dudes, are you ready for party time?…Excellent!!! Join the incredible Massaoke LIVE BAND with huge singalong lyrics on screen as we "boom shake shake shake the room" for probably the best decade of all time, the 90s!

This is Massaoke where we sing and dance our hearts out to massive hairbrush anthems. Expect OASIS, NIRVANA, SPICE GIRLS, BRITNEY SPEARS, BRYAN ADAMS, WHITNEY HOUSTON, AEROSMITH, AQUA, BLUR and many more…

"One of London's best night's out" Sunday Mirror
"BEST NIGHT EVER!" What's On
"The euphoria of a mass karaoke sesh with your mates – on steroids" Metro

Doors open at 6:30pm, and the live show runs 7.45pm – 10pm.

18+ only. No refunds (unless show unable to go ahead).
---