Massaoke: 80s Live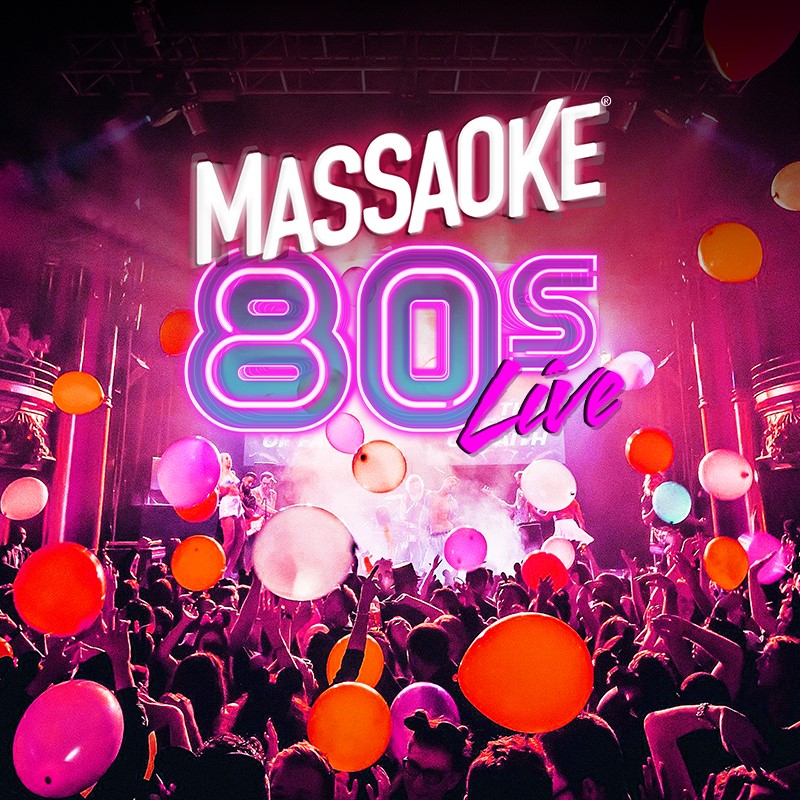 BRING THE SING TO THE GREATEST SMASH HITS OF THE 80s!
Jump in your Delorean and head back to the decade of Hair rock, New Romantics, rolled-up sleeves and Ra-Ra skirts. 
Join an incredible live band of spandex-clad rockstars, extraordinary outfits and giant video lyrics to help you sing your heart out.
Expect massive hairbrush anthems from A-HA, WHITNEY HOUSTON, BONNIE TYLER, BON JOVI, TOTO, QUEEN, MADONNA, PHIL COLLINS, and many more… 
"One of London's best night's out" – Sunday Mirror
"Best night ever" ★★★★★ – What's On
"The euphoria of a mass karaoke sesh with your mates – on steroids" – Metro—
"Electrifying" – Time Out
Doors open at 6:30pm, and the live show starts at 7.45pm.
Age 16+, or 14+ if accompanied by an adult over 18
---