Massaoke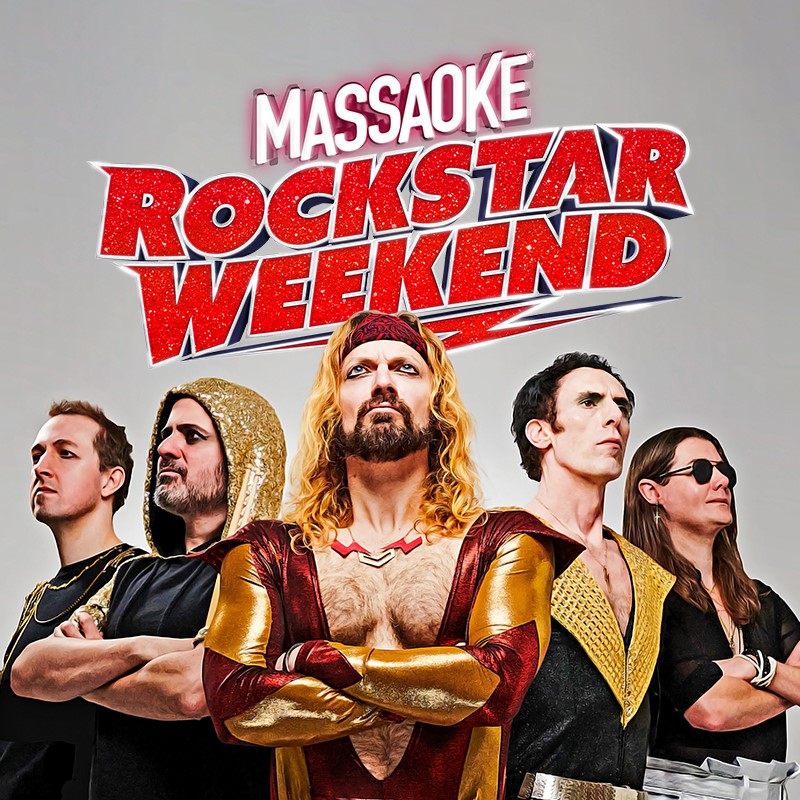 Massaoke featuring Rockstar Weekend
Bring the sing! Join the greatest band in the multiverse, Rockstar Weekend, for a sensational MASSAOKE extravaganza – the largest mass-karaoke party in the UK.
Expect massive hairbrush anthems, a live band of spandex-clad rockstars, extraordinary outfits and giant video lyrics to help you sing your heart out.
Only the biggest smash hits from the 70s, 80s, 90s and beyond from the likes of QUEEN, BON JOVI, WHITNEY, OASIS, NIRVANA, MADONNA, RHIANNA and many more…
"One of London's best night's out" – Sunday Mirror
"Best night ever" ★★★★★ – What's On
"The euphoria of a mass karaoke sesh with your mates – on steroids" – Metro—
"Electrifying" – Time Out
Doors open at 6.30pm, and the live show starts at 7.45pm. Ticket also allows you to stay on for SHAKE club night afterwards, which runs till late.
Age 16+, or 14+ if accompanied by an adult over 18
---