Madness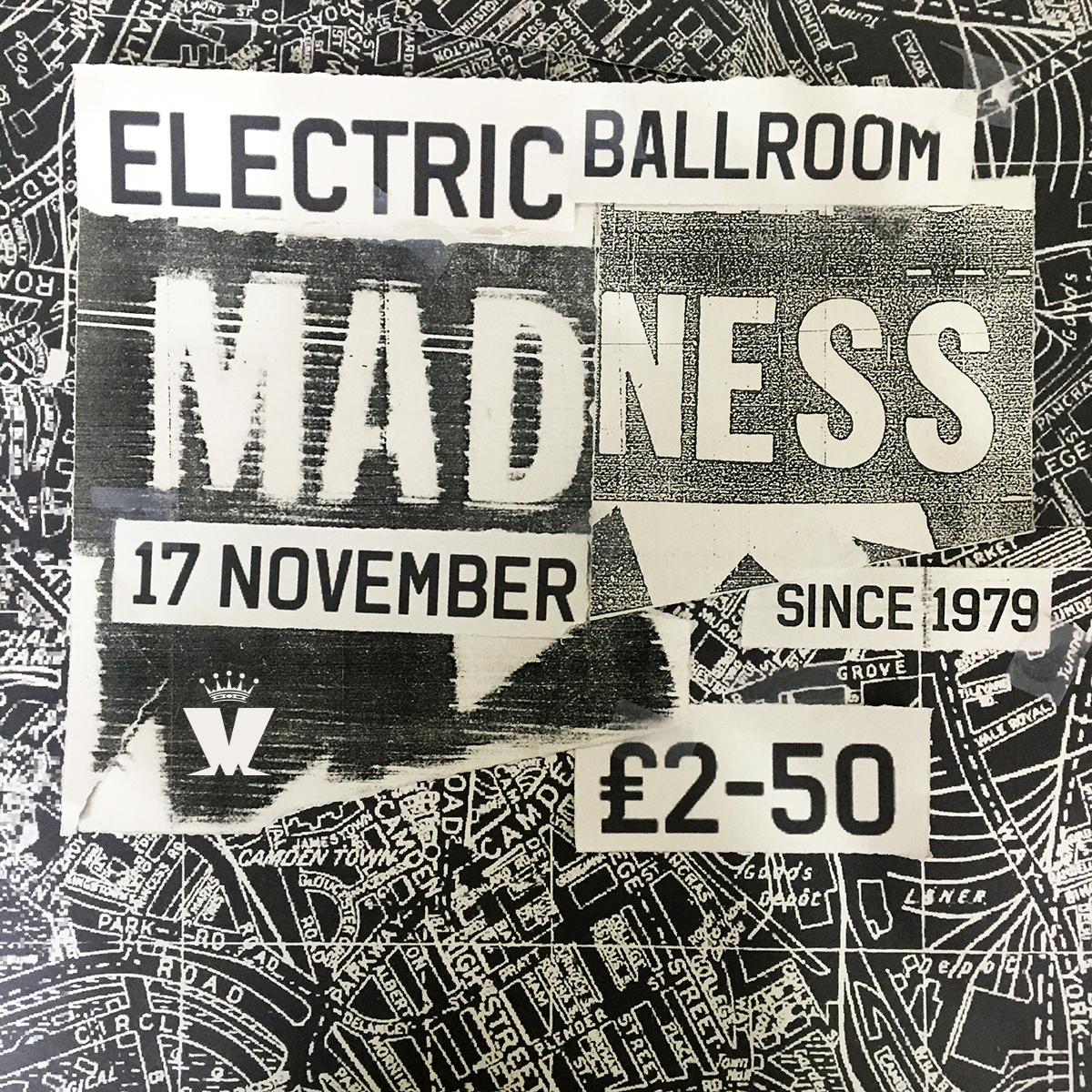 *SOLD OUT*
17.11.19
SJM Concerts Presents
MADNESS
PURVEYORS OF QUALITY MUSIC SINCE 1979
Just ahead of the launch of the legendary Two Tone tour on 17th November 1979 Madness played at London's Electric Ballroom. On exactly the same day 40 years later at the same door price the band will be back at the Ballroom for a very intimate fan show. Tickets are £2.50 (plus booking fees) and go onsale Friday 1st November 10am.
Madness are one of the top 20 selling UK groups of all time, with seven top ten albums, 22 top 20 hits and over six million album sales to their name.
So far Madness have celebrated their 40th anniversary in style up and down the United Kingdom. For the very first time the Madness played with an orchestra at Kenwood House scored by the legendary David Arnold, they were joined by Paul Weller and Jimmy Cliff at their legendary The House Of Common last week and soon they are going to release their first official book in October. If that wasn't enough they've found time to record brand new material for 2020….watch this space.
So it seems fitting that they finish the year going back to where it all started…in their beloved Camden. Madness will start celebrating their past present and future with a very intimate fan show at Camden's Electric Ballroom on November 17 ahead of their trio of Roundhouse shows this December.
Tickets are limited to 2 per person, per show and credit card used to purchase the tickets will be required to be presented by the Lead Attendee upon arrival at the venue on the night of the show.
Please note this show is 14+ (under 16s must be accompanied by an 18+ adult)
Stage times…
DJ Darren: 7pm
Support: 7:45pm
Madness: 9pm
Curfew: 11pm
*Please note times are just for guidance and are subject to change.
---