Machine Girl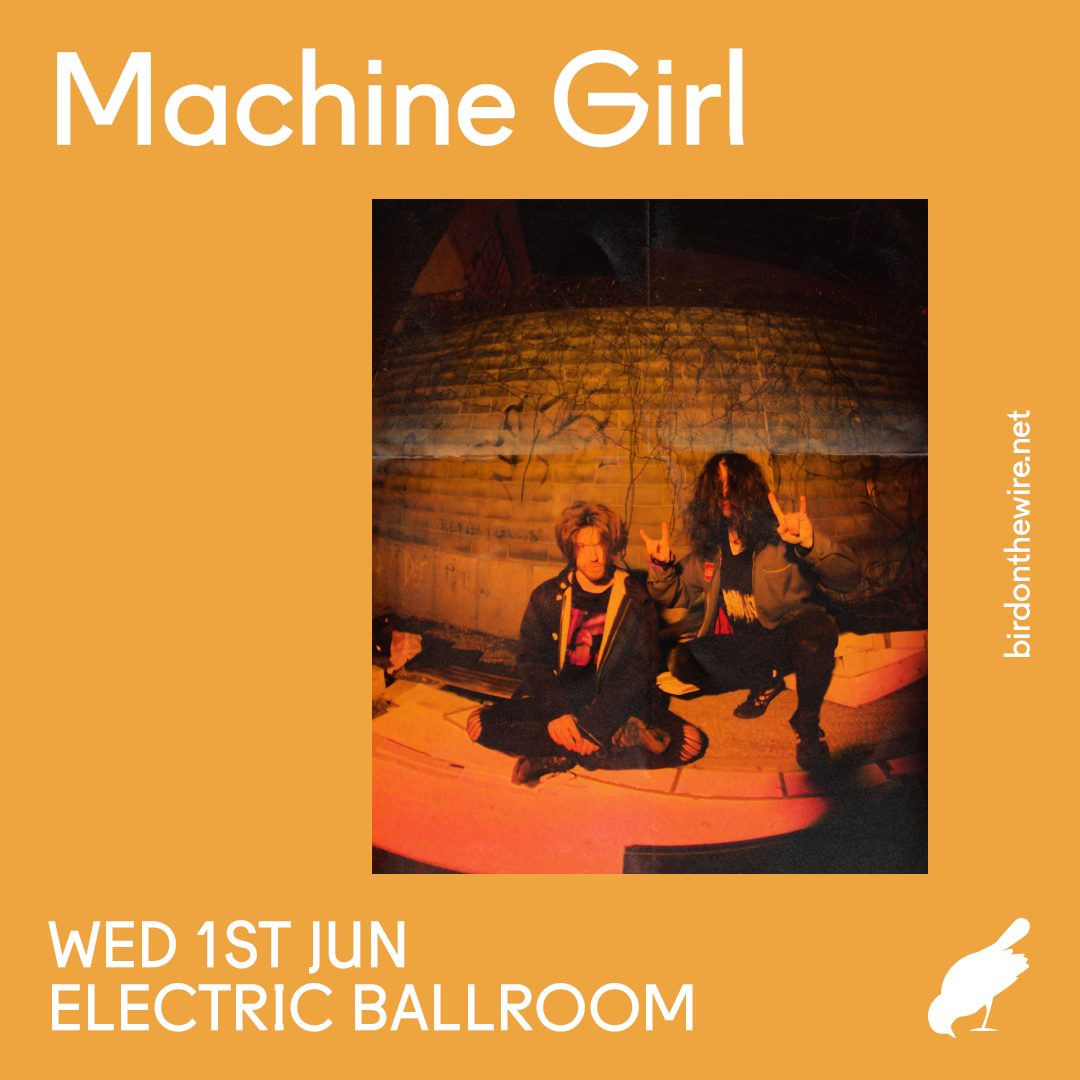 Bird On The Wire presents
Machine Girl
Originally formed in New York City and recently relocated to Pittsburgh, Machine Girl is a solo turned two piece digital hardcore outfit consisting of vocalist / producer Matt Stephenson and drummer Sean Kelly.
Cutting their teeth on the DIY circuit across North America, Machine Girl have quickly become known for their unpredictable and cathartic live shows, amassing a rabid following of club kids, punks and metal heads reveling in the bands amorphous blur between grindcore mosh pit and underground gabber rave.
In the duos music and live performances this unstable reality is not only being reflected but celebrated and thus pushed to its inevitable conclusion: horror, violence, surrealism, anxiety and chaos – all hyperactivated, peaking in the ego's death to thus clear the way for personal transcendence. To cleanse yourself, hit the reset button and ask: How to become a decent human being? What are the responsibilities that come with this kind of freedom? Are we victims or perpetrators? What can be done?
Machine Girl's most recent album, U-Void Synthesizer, was released in March 2020.
Please note this show is 14+ (under 16s must be accompanied by an 18+ adult)
Tickets will go on sale Friday, 17th Dec at 10am!!
---