Loathe – CANCELLED!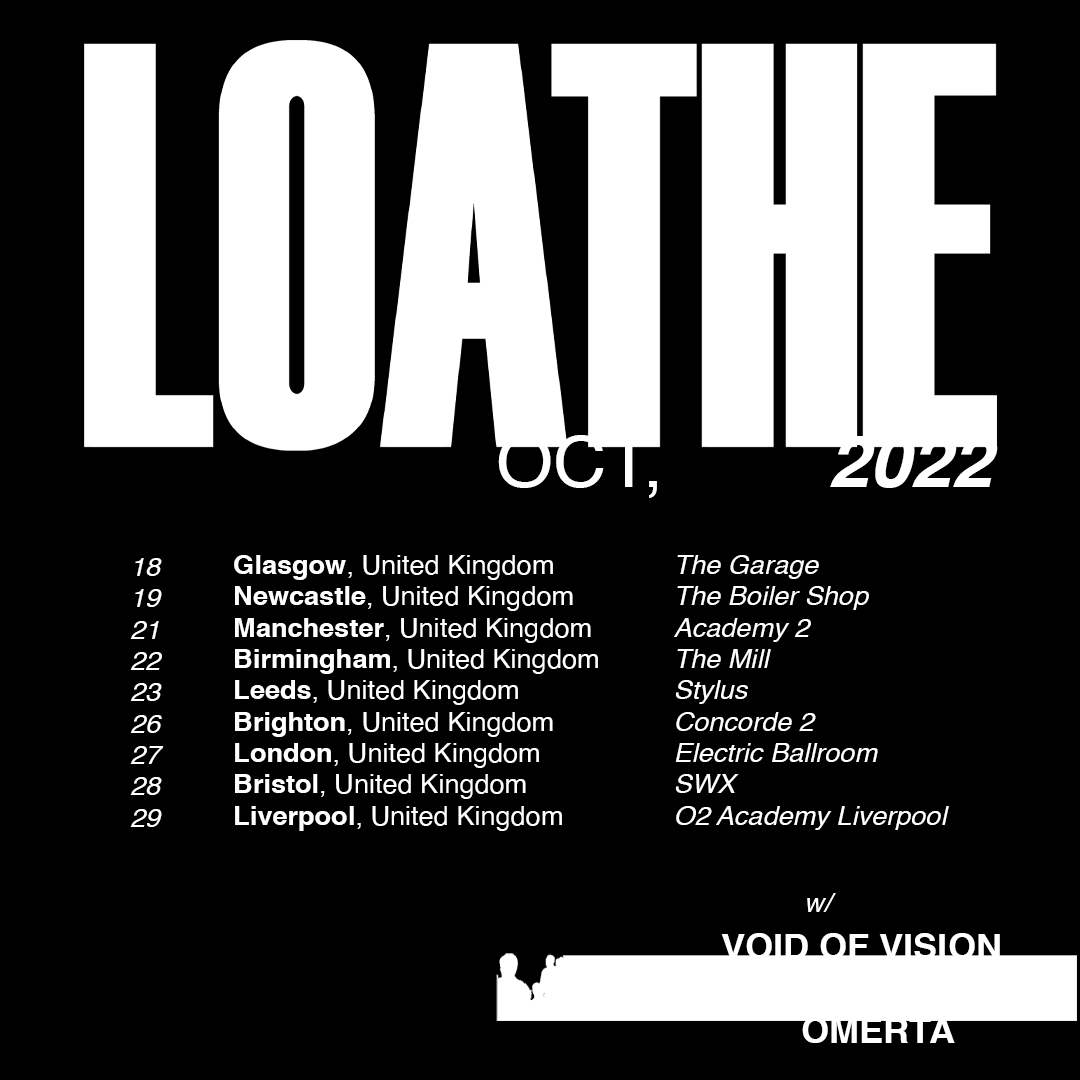 We are sorry to inform you that the upcoming Loathe tour has been cancelled.
People of United Kingdom and Europe,
After much painstaking deliberation, it is with regret that we have made the very difficult decision to cancel our upcoming September and October headline dates.
We are currently in the penultimate stages of completing our new album, which the tour was initially booked to promote, and believe that opening up our time to focus entirely on the music is the correct thing to do, as using this time in September and October will allow us to complete the recording process.
We recognise that these cancellations are frustrating and we are deeply sorry for any inconvenience caused with purchases already made in ways of travel arrangements and tickets.
All ticket purchases will be refunded at your point of purchase.
Thank you for your endless support and understanding.
Kadeem, Erik, Feisal and Sean
Live Nation Presents
Loathe
Plus Special Guests:
Void Of Vision
Omerata
Loathe have been making waves in the British underground heavy music scene since their formationin 2014. Debut album 2017's The Cold Sunput them on the map, landing them nominations for Best New Band at the Metal Hammer Golden Gods and Best UK Breakthrough Band at theHeavy Music Award. Their intense, visceral multi-media live show marked them out early as a band with broad ambitions. Their second full-length album, 2020's I Let It In and It Took Everything, followed by 2021's The Things They Believe continued to propel the band forward –their gutsy ambitions beginning to be realised.

Please note this show is 14+ (under 16s must be accompanied by an 18+ adult)
---