Girl Ray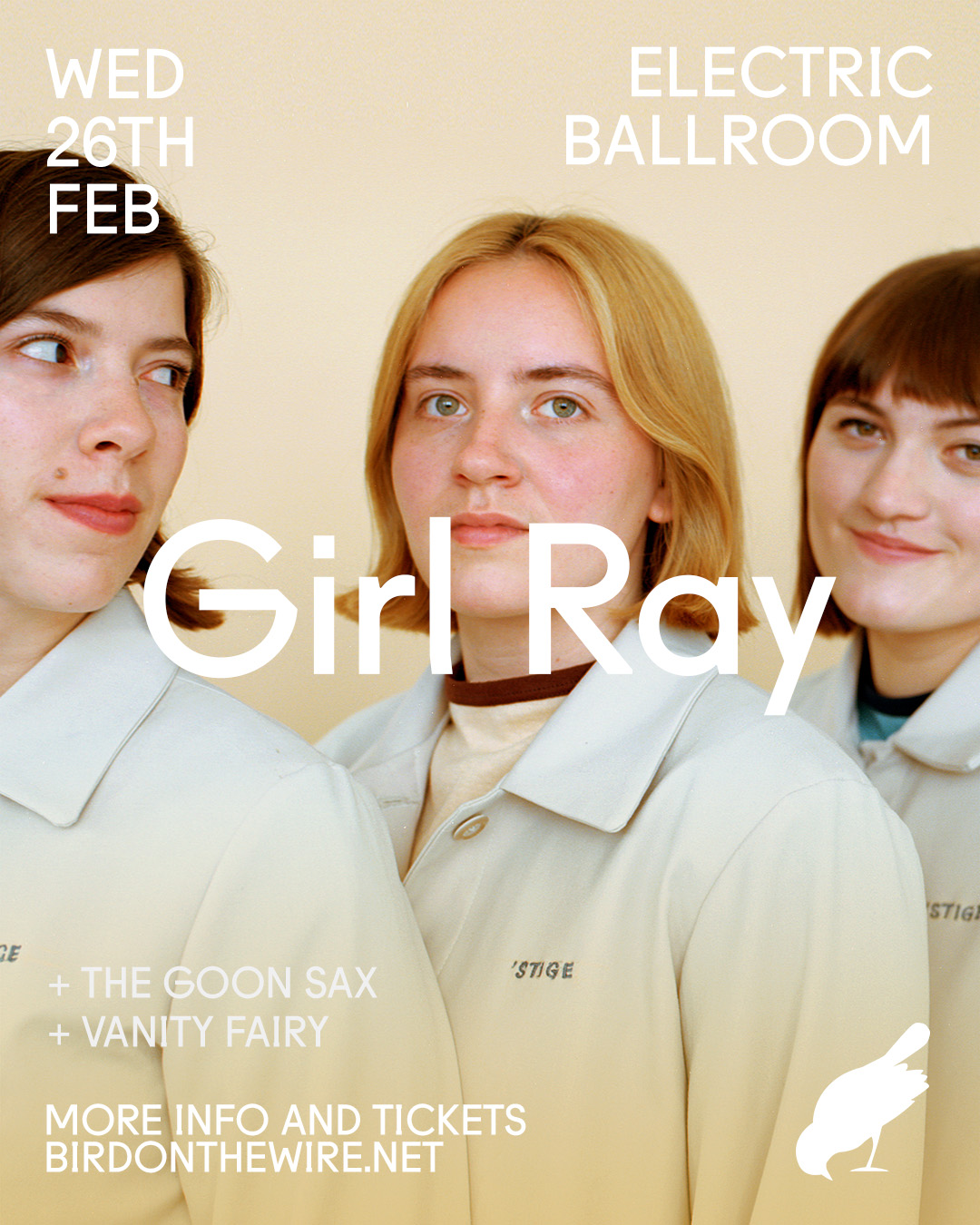 26.02.20 –
Bird on the Wire Presents
GIRL RAY
+ special guests THE GOON SAX and VANITY FAIRY
North London band Girl Ray return for their second album with a delightful, sun-kissed tribute to their love of pop and R&B.
Girl Ray have created something beautiful that hasn't been seen for a long time now: expertly-crafted pop created by dedicated artists on a mission to make music for people to really enjoy. Music that doesn't look to confuse or patronise. Music to fall in love to, to dance to. Songs you'd want to send to your friends.
"Pop is so fun and universal, even if you're a super muso nerd who's into Elliot Smith you're still going to love hearing a bit of Whitney Houston and that's really appealing to me," Poppy says. "If you hear a good groove you can't not boogie, and we want our shows to be more of a party and for it to be more feelgood music."
Please note this show is 14+ (under 16s must be accompanied by an 18+ adult)
Tickets go on sale now!
Stage times…
Vanity Fairy: 8pm
The Goon Sax: 8:50pm
Girl Ray: 9:40pm
Curfew: 11pm
*Please note times are just for guidance and are subject to change.
---