FUZZ – SOLD OUT!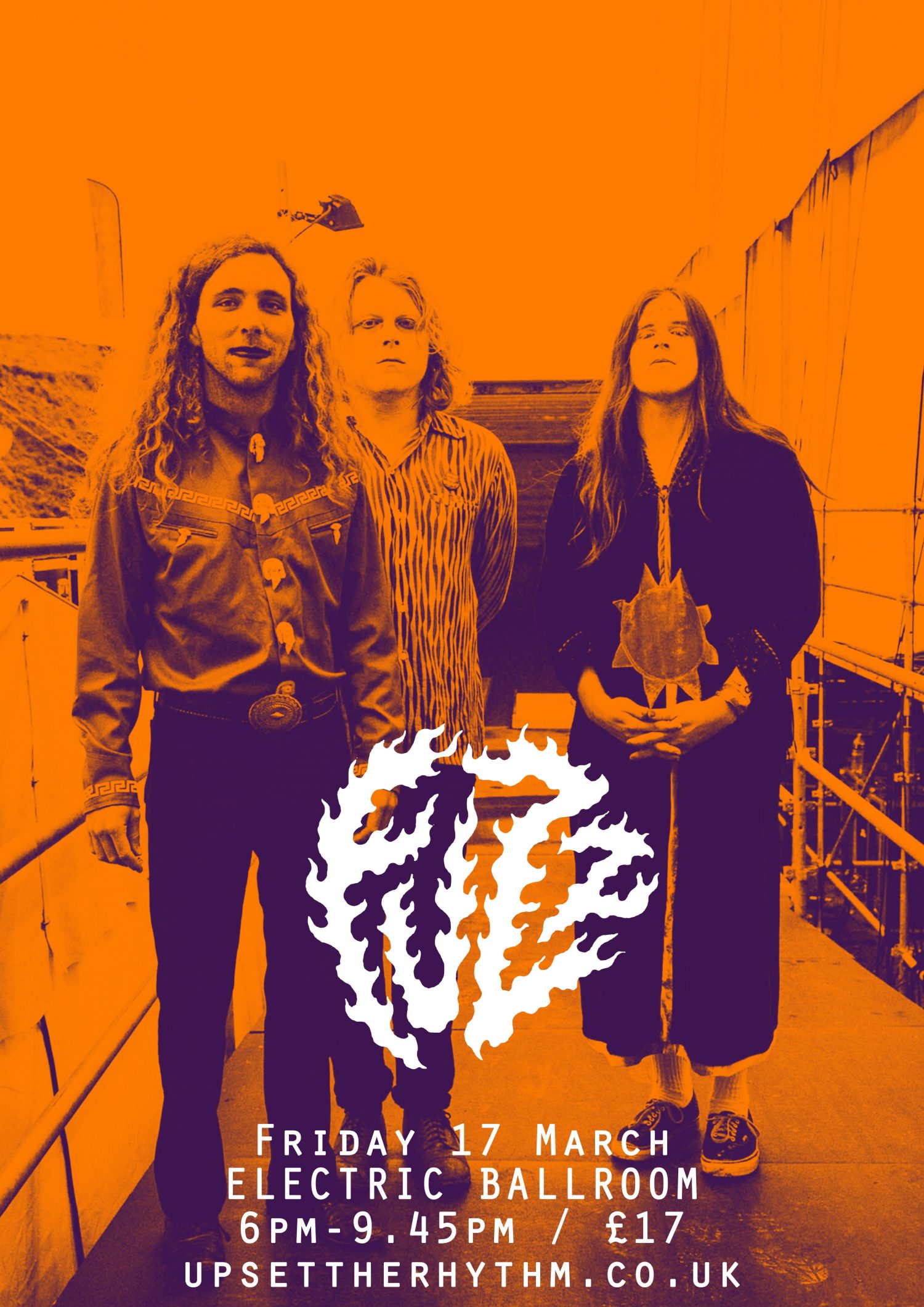 The upcoming Fuzz show has been rescheduled and will now take place on 17th  March 2023.
Existing tickets will remain valid for the new date.
Statement from the band:
"All European Fuzz dates will be cancelled due to one of the band members' ongoing recovery from a medical situation. The band and all involved hope to reschedule the dates as soon as everyone is back to full health. In the meantime, Fuzz and crew send love and positive energy in these trying times."
TY SEGALL and CHARLES MOOTHART
Upset The Rhythm presents
FUZZ
plus special guests HOOVERIII
FUZZ are back! Ty Segall, Charles Moothart and Chad Ubovich's electrifying trio return to London this summer! Fuzz have released two studio albums to date, their self-titled release debuting back in 2013, and the more heavy metal influenced II dropping in 2015. Moothart and Segall originally formed the group, as Moothart was a touring member and guitarist for the Ty Segall backing band, and later became the drummer of Segall's current touring group The Freedom Band. Regarding their sophomore album Ubovich stated in an interview with La Weekly: "We all kind of did something we've never done before, which was write together as a band. That was a first for all of us. Usually in our respective projects it's all about writing on our own, and that process. This time we tried something definitely new." Look out for a new release entitled 'III' this summer too!
HOOVERIII (pronounced "Hoover Three") are a Los Angeles psych-rock sextet cherrypicking from an array of genres — pop, girl-group, synth-pop and funk —but the end result is a truly cohesive mass of sound. Their new record 'A Round of Applause' features songs that revolve around the Spanish Inquisition ("Stone Man"); or follow "the legendary Peruvians who run long distances in the Andes Mountains ("The Runner"). "I let my imagination run wild," frontman Bert Hoover says. Elsewhere on the new album Hoover finally recorded a song, "The Pearl," that he wrote in 2017. "It sounds like a Harry Nilsson jingle like to me, a fantasy song," he continued. "It's more like a nursery rhyme than a song with an important message. You know, it's just like keeping things fun. … Nilsson didn't take everything so seriously. We want to avoid that self-seriousness. We're a bunch of goofy musicians." https://hooveriii.bandcamp.com
Please note this show is 14+ (under 16s must be accompanied by an 18+ adult)
---