Dubioza Kolektiv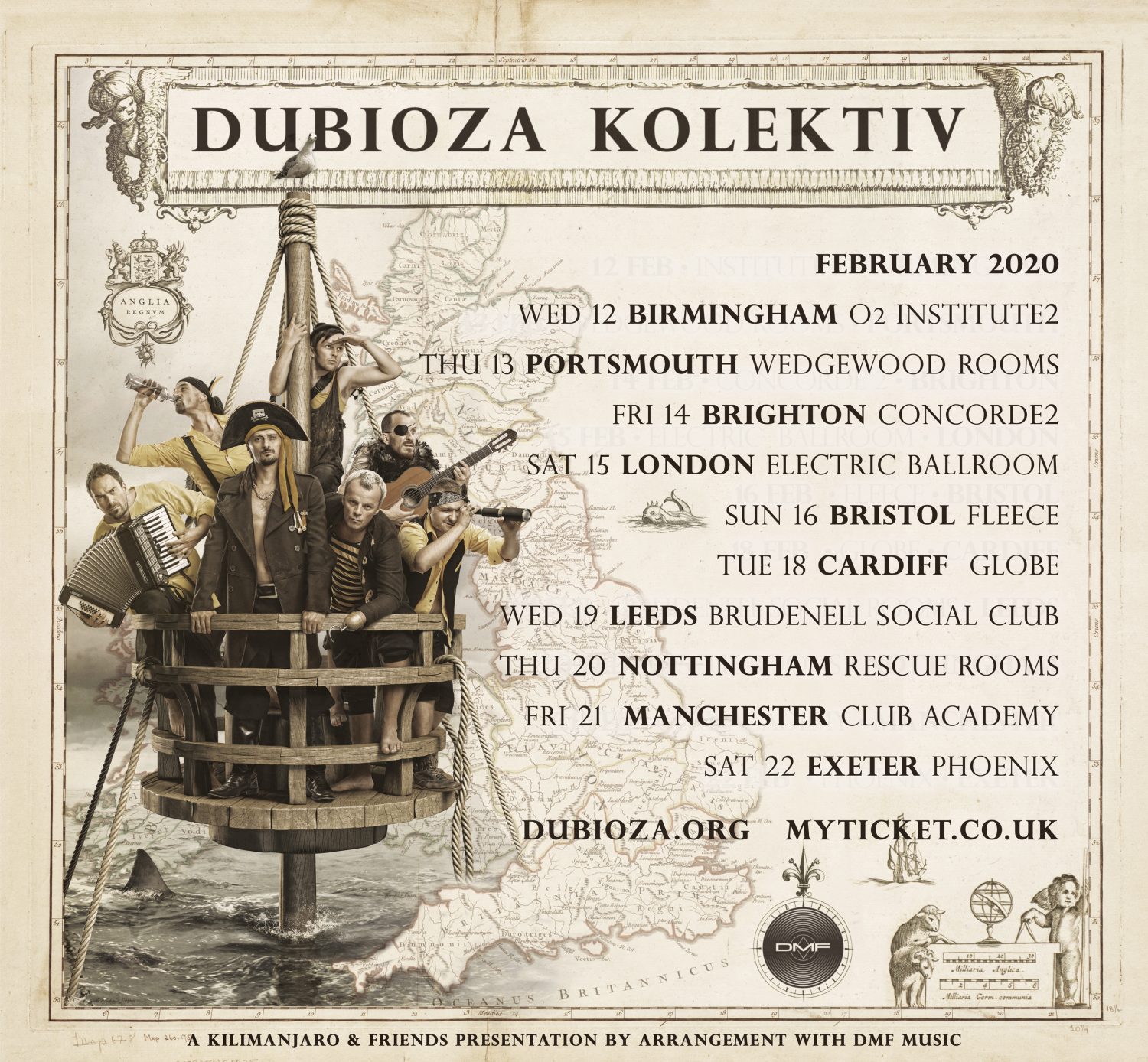 15.02.2020
Kilimanjaro Live Presents
Dubioza Kolektiv
plus guests
Once upon a time (2003) in a faraway land called Bosnia and Herzegovina, a group of friends decided to form a band. Along with local Balkan flavors, their musical influences come from all over the world: ska, punk, reggae, electronic, hip-hop. Yet, there was no music industry, few concerts, no space for cultural or political expression among the new crop of plugged in youth. In fact, the entire region was reeling from deep moral and economic stagnation. It was from this environment that Dubioza Kolektiv was born, and not quietly, but kicking and screaming, presenting no-go topics front and centre, and demanding to be heard-and in doing so, they created a phenomenon.
Fast forward to 2020 the band continues stronger than ever and are now established as among the best and most popular live outfits in Eastern Europe. After blowing away audiences around the UK last year one reviewer said "when they grace our shores again, make sure you catch this life-affirming band and their explosive live show". They're back in 2020 – with a UK tour and a new album #fakenews coming soon!
Please note this show is 14+ (under 16s must be accompanied by an 18+ adult)
Tickets on sale now!
---