DREAM WIFE – RESCHEDULED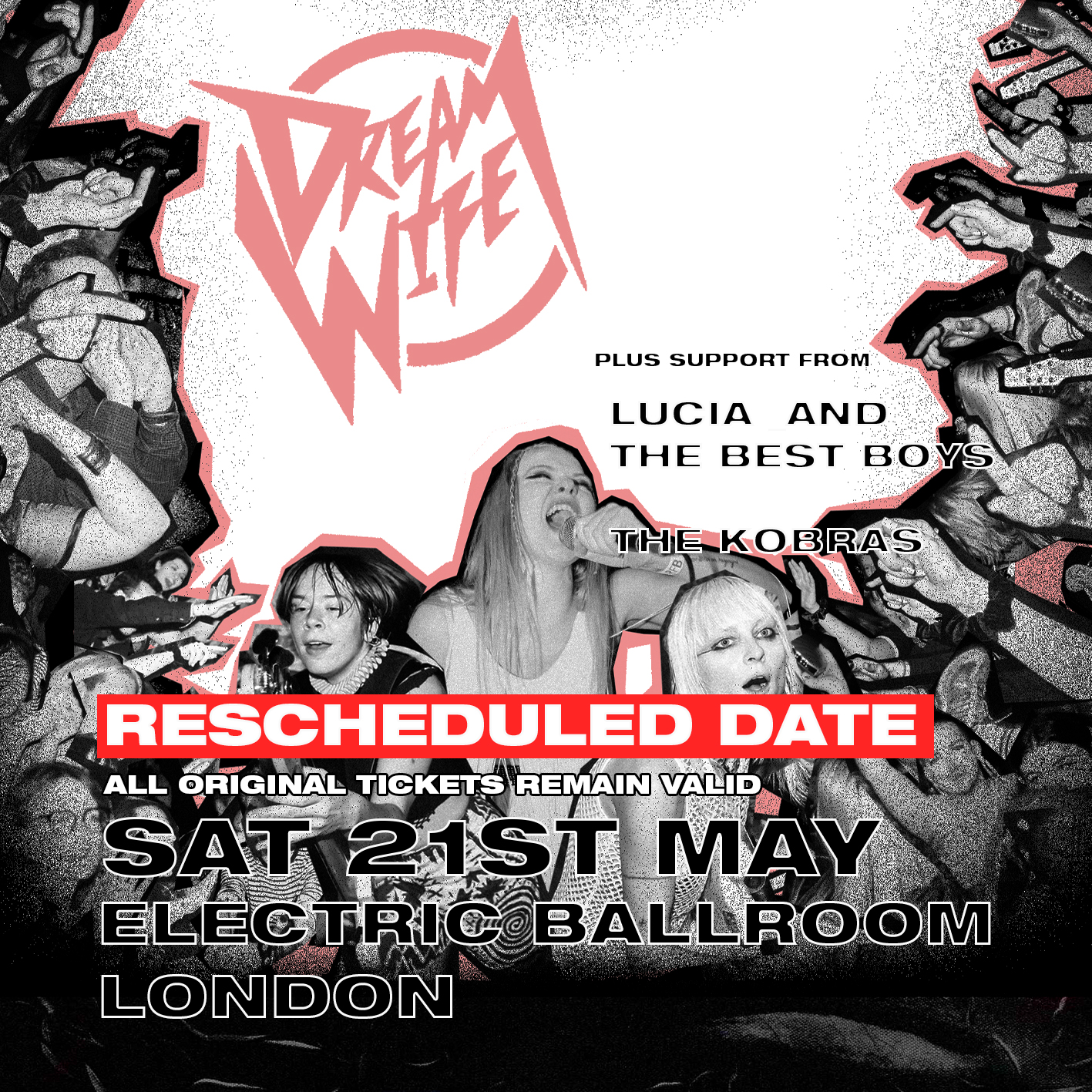 It is with regret that upcoming Dream Wife show due to take place at London Electric Ballroom on 30th March 2022 has been rescheduled and will now take place on 21th May 2022.
Tickets remain valid for the new date
DREAM WIFE
+ support The Kobras & Coupdekat
"New wave structure meets punk blatancy and 21st-century gender fluency" – New York Times
  "[Dream Wife] combine sticky pop flourishes and bruising sounds with brazen self-assurance….extending the continuum of uncompromising feminist musical statements with refreshing directness." – NPR Music
 "Part It's Blitz!-era Yeah Yeah Yeahs, part long-lost Cardigans B-side, their second track of the year is a strawberry-sweet, hazy ode to times gone by" – The Guardian on "Hasta La Vista"
  "Punk rock trio Dream Wife make music that flips a middle finger to convention." – The FADER
 "The art-school project that's evolved into one of indie-rock's most politically dynamic emerging acts" – Entertainment Weekly
 "Dream Wife just want to dismantle the patriarchy. The U.K. art punks make music that's roiling with feminist rage and Spice Girls attitude" – Rolling Stone
 "The girl gang proving there's force in femininity. Dream Wife create pop anthems for the Instagram generation" – Dazed
Curfew for this show is 9.45pm!!
---