DESERTFEST LONDON 2020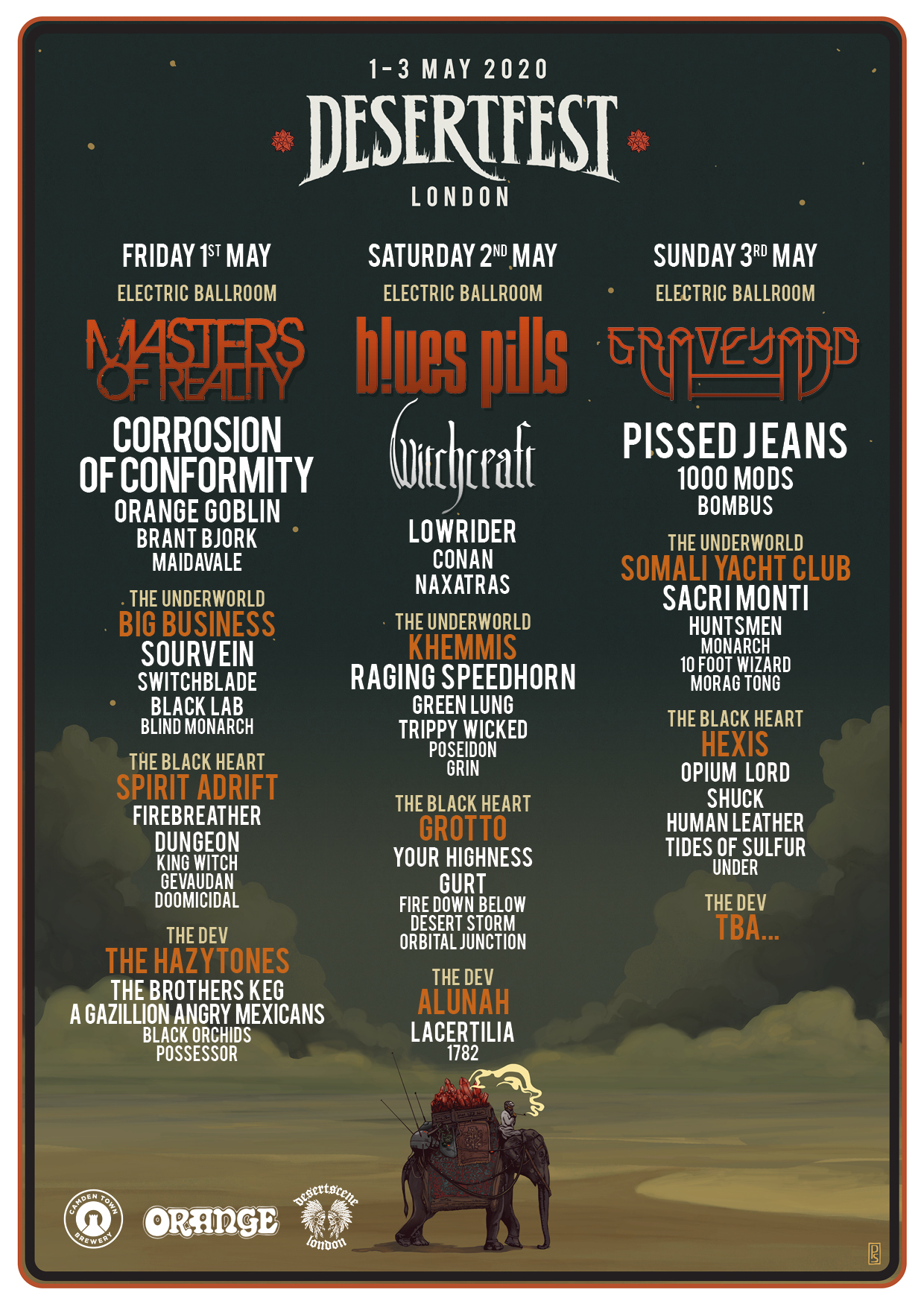 1-3.05.20
DESERTFEST
LONDON 2020
Desertfest is kicking off the new year in style with the apt number of 20 names added for their 9th edition this May.
Desertfest is the UK's leading weekend of stoner rock, doom, psych and everything-in-between taking place 1st-3rd May 2020. A guaranteed killer 3 days of riff worship and good times for the festival's ninth edition.
Sweden's most beloved export of hard rock, the impeccable GRAVEYARD will bring their unique bluesy tones to London as headliners of Desertfest 2020. GRAVEYARD have effortlessly carved a sound that is wholly their own, with Joakim Nilsson's unmistakable vocals at the forefront, the bands musical prowess and authenticity remains undisputed over a decade later, as they continue to be of the leading bands in an often over saturated genre. With impeccable live performances, lyrical mastership and an evolving sound, GRAVEYARD is a sheer pleasure to experience live and we are honoured they are taking to our platform once more, allowing visitors an opportunity to bask in their sonic glory.
With more acts still to be announced, plus day tickets on sale soon there's much more to still be revealed for their 9th edition! Weekend tickets are now on sale for Desertfest London 2020 via the following link – www.desertfest.co.uk
Please note this event is strictly 18+. ID will be required upon entry.
---