*POTPONED*Darwin Deez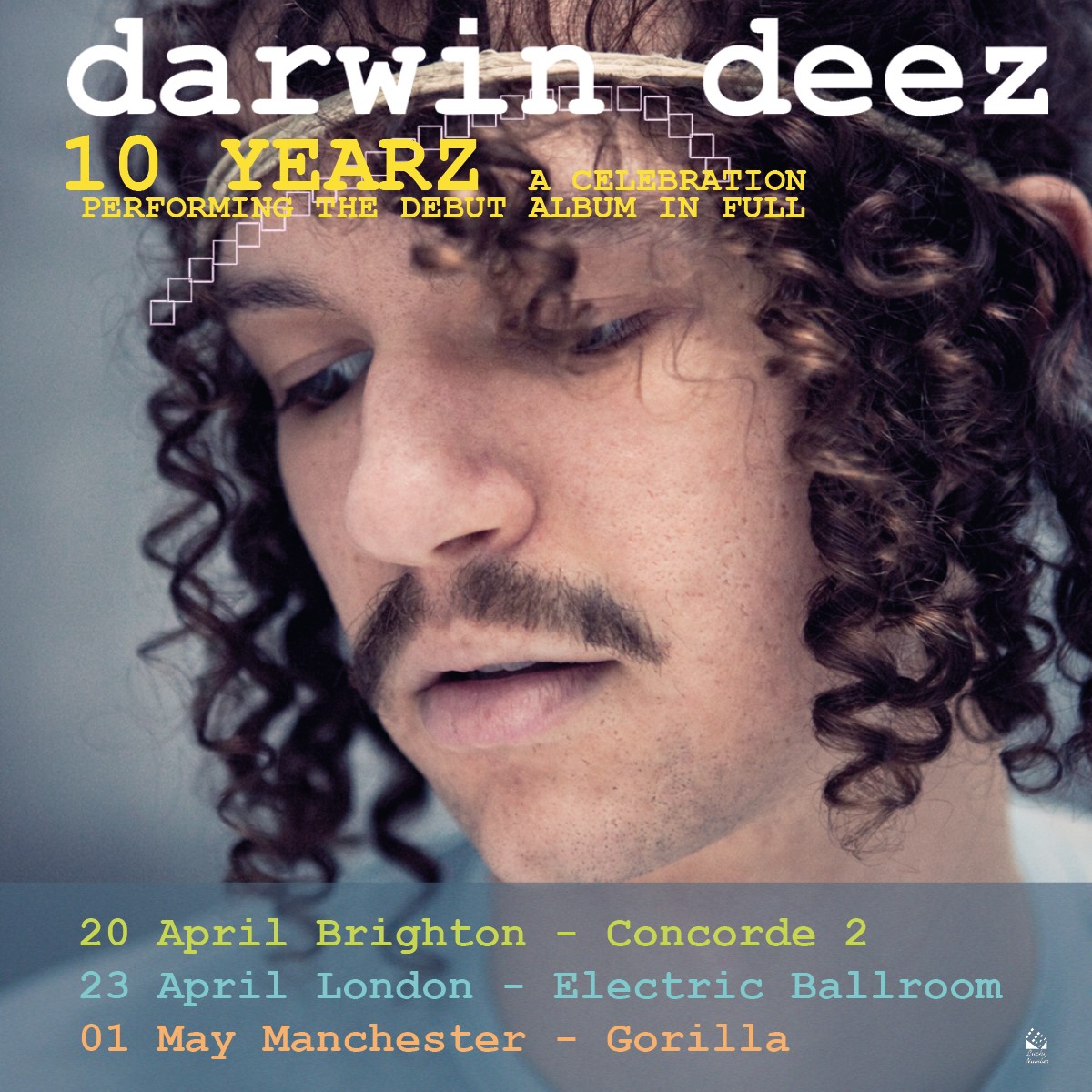 Please note that this show is now postponed and will be held on 25th of March 2021 . ALL ORIGINAL TICKETS REMAIN VALID.
23.04.2020
SJM Concerts Presents
DARWIN DEEZ
10 YEARZ – A CELEBRATION PERFORMING THE DEBUT ALBUM IN FULL
Plus special guests
"…a giddy live act for which he and his virtuosic backup band bring the dance party onstage with disarming sincerity. Deez's syrupy vocals skip playfully above highly danceable indie-pop grooves." – The New Yorker
"Prince-meets-Jonathan Richman. Artfully artless, his songs sound as if they have burst out of him, fully formed snap-crackle-pop gems that are somehow both disposable and enduringly resonant" – The Sunday Times
"Darwin Deez, totally f***ing awesome" – NME
Upon its release in April 2010 Darwin Deez's wonderfully off-kilter debut album, which featured 'hit' singles 'Constellations' and "Radar Detector', was met with universal praise from international radio and press. By turns joyous and heart tugging, winsome and wistful, glorious and gorgeous, buoyed aloft by Deez's ear for a soaring chorus and a catchy tune, not to mention his knack for a killer couplet, Darwin self-proclaimed the album as being 'happy songs for sad people'.
Now, in order to celebrate the 10th anniversary of the release, Darwin and band are excited to be touring the album once more. The album will be performed in its entirety at each show, in addition to a number of select songs from Darwin's other releases to-date.
Singularly a brilliant, hilarious, complex, entertaining individual, Darwin Deez writes songs that will make you want to bust out your dancing shoes while also cutting to that raw, emotional nerve. Renowned for the most entertaining of live shows, with added choreographed dance routines, don't miss your chance to witness a rare insight into everything a pop star should be, and yet so rarely is.
Please note this show is 14+ (under 16s must be accompanied by an 18+ adult)
Tickets on sale Friday 15th November at 9am.
---