Damien Dempsey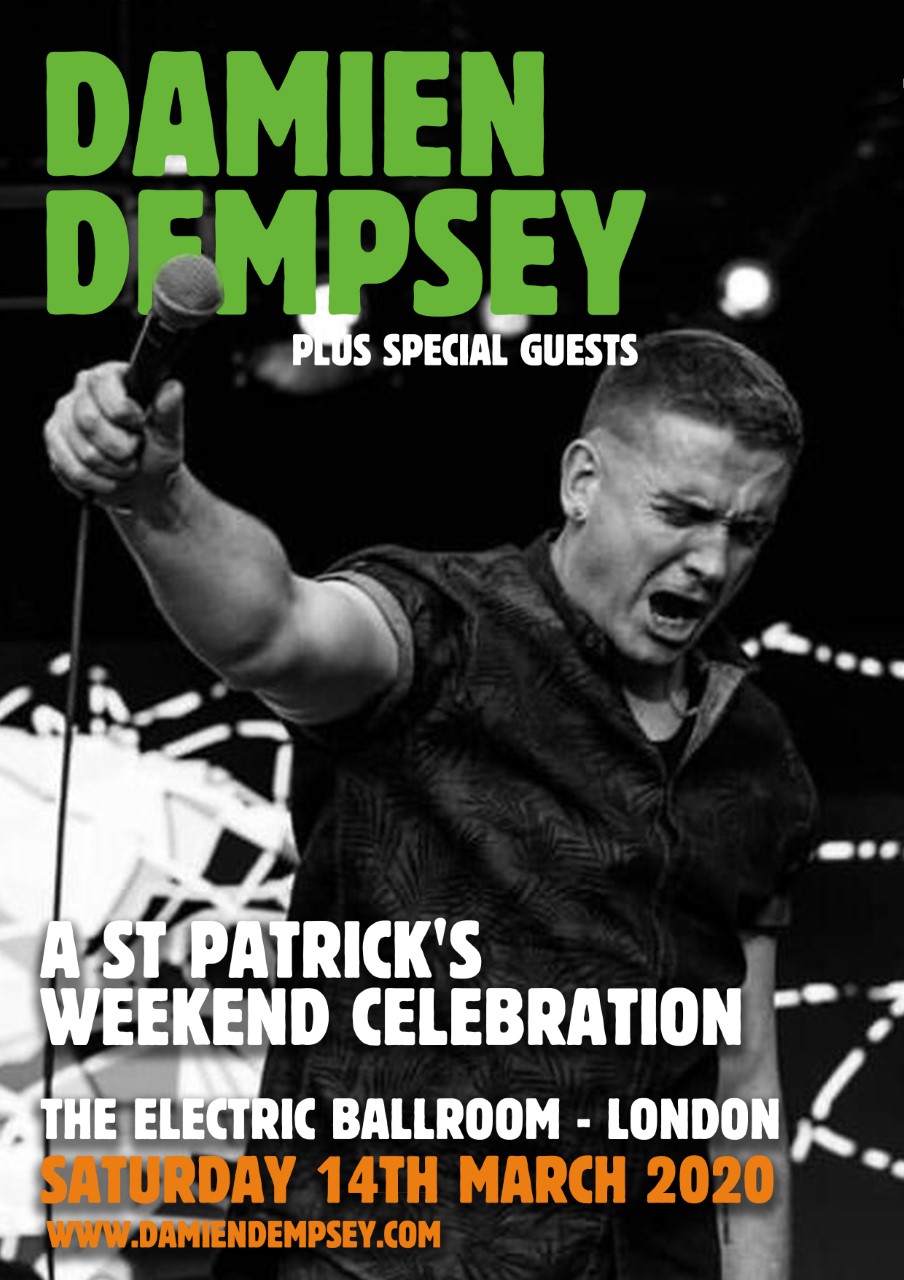 14.03.20 –
One Inch Badge presents
DAMIEN DEMPSEY
A ST PATRICK'S WEEKEND CELEBRATION
Plus special guests.
Damien Dempsey is an enigma. Born in 1975, in Donaghmede, a suburb of Dublin, Dempsey is that rare gem of an artist, an ex boxer – no less! – with the soul of a poet, whose heroes and influences are as diverse as Christy Moore, Shane McGowan, Luke Kelly and Bob Marley. Dempsey has released eight albums to date and is now something of a hero himself in his native Ireland, but it is his connection to the human condition that sets him apart from most of us.
This gentle giant of a man has an extraordinary heritage that stretches back for generations: his great aunt, Jennie Shanahan, fought in the 1916 rising (in the Irish Citizen Army with James Connelly) as did his great uncle Ned Bridgman who was imprisoned in Frongoch detention camp in Wales where the Irish War of Independence was planned which he played his part in, as did Jennie. Years later, Bridgeman would receive the freedom of the city of Dublin from Ireland's greatest civil rights campaigner, Daniel O'Connell, after O'Connell's successful campaign to restore the Catholic vote. Bridgeman was himself a Catholic and grandfather a Protestant, and It's this curious, but essential, dichotomy that informs much of Dempsey's work.
Please note this show is 14+ (under 16s must be accompanied by an 18+ adult)
Tickets on sale Friday 9th August at 10am.
---