*POSTPONED*Cosmic Void Festival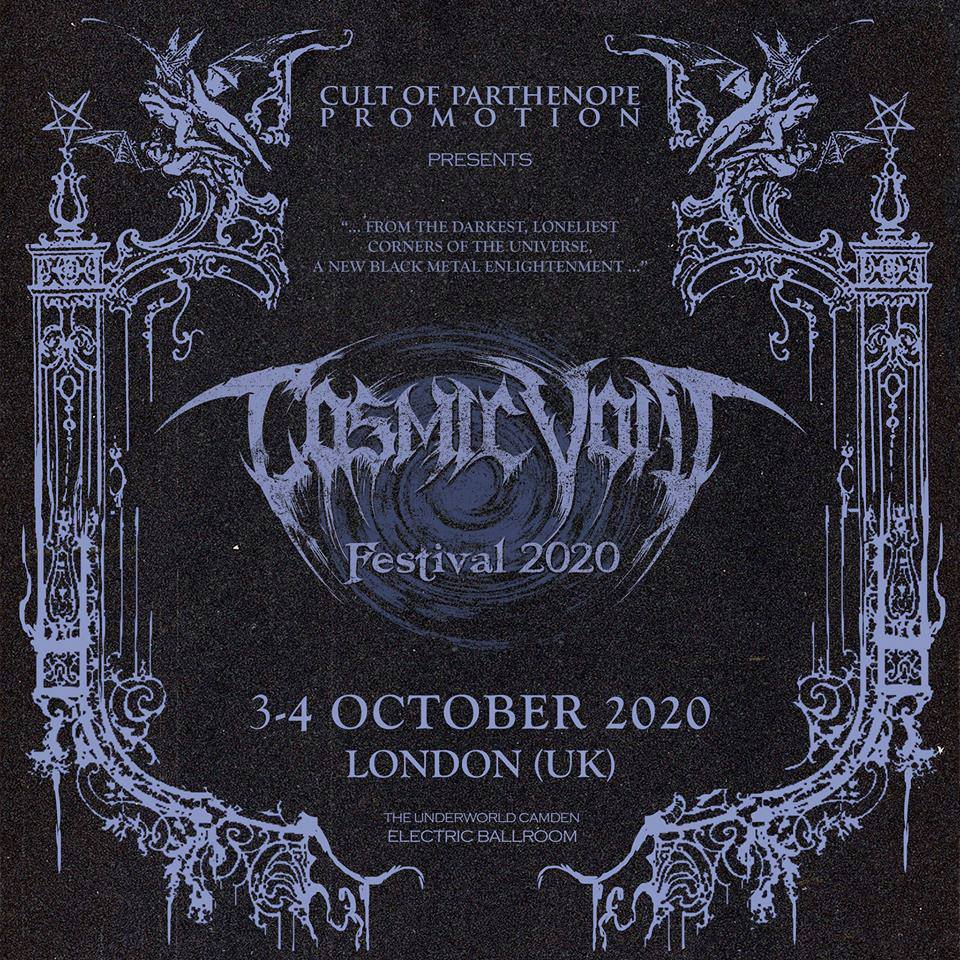 CVF POSTOPONED TO 2021
Due to the coronavirus pandemic, we are extremely disappointed to announce that Cosmic Void Festival 2020 (3-4 October 2020) is postponed to 25-26 September 2021.
This tough decision was taken in the light of Government public health measures and other COVID-19 related practical considerations.
In a few days time we will make a new official announcement revealing details about the re-scheduled event, including band and venue announcements.
Most bands already announced for the 2020 edition have been re-confirmed for 2021 so, bare with us !!!
All purchased tickets will remain valid for the rescheduled event.
Refund options will also be available, however, we sincerely hope you will decide to keep your ticket and join us to celebrate Cosmic Void Festival next year !
We wish to extend our deepest appreciation for your support in these unprecedented times.
Stay safe !!!
Cosmic Void Festival team
3-4th October 2020
Cult Of Parthenope proudly presents
COSMIC VOID FESTIVAL
" … FROM THE DARKEST, LONELIEST CORNERS OF THE UNIVERSE, A NEW BLACK METAL ENLIGHTENMENT …"
A new 2-all dayer black metal festival in the heart of Camden, featuring some of the finest black metal bands around.
Line-up :
MYSTICUM (Norway)
first UK show since 1996 / UK exclusive
URFAUST (The Netherlands)
first time in London / UK exclusive
+ more bands to be announced
Early Bird Tickets and Packages on sale now:
www.cosmicvoidfestival.com
Supported by Cult Never Dies
---