Cosmic Void Festival – POSTPONED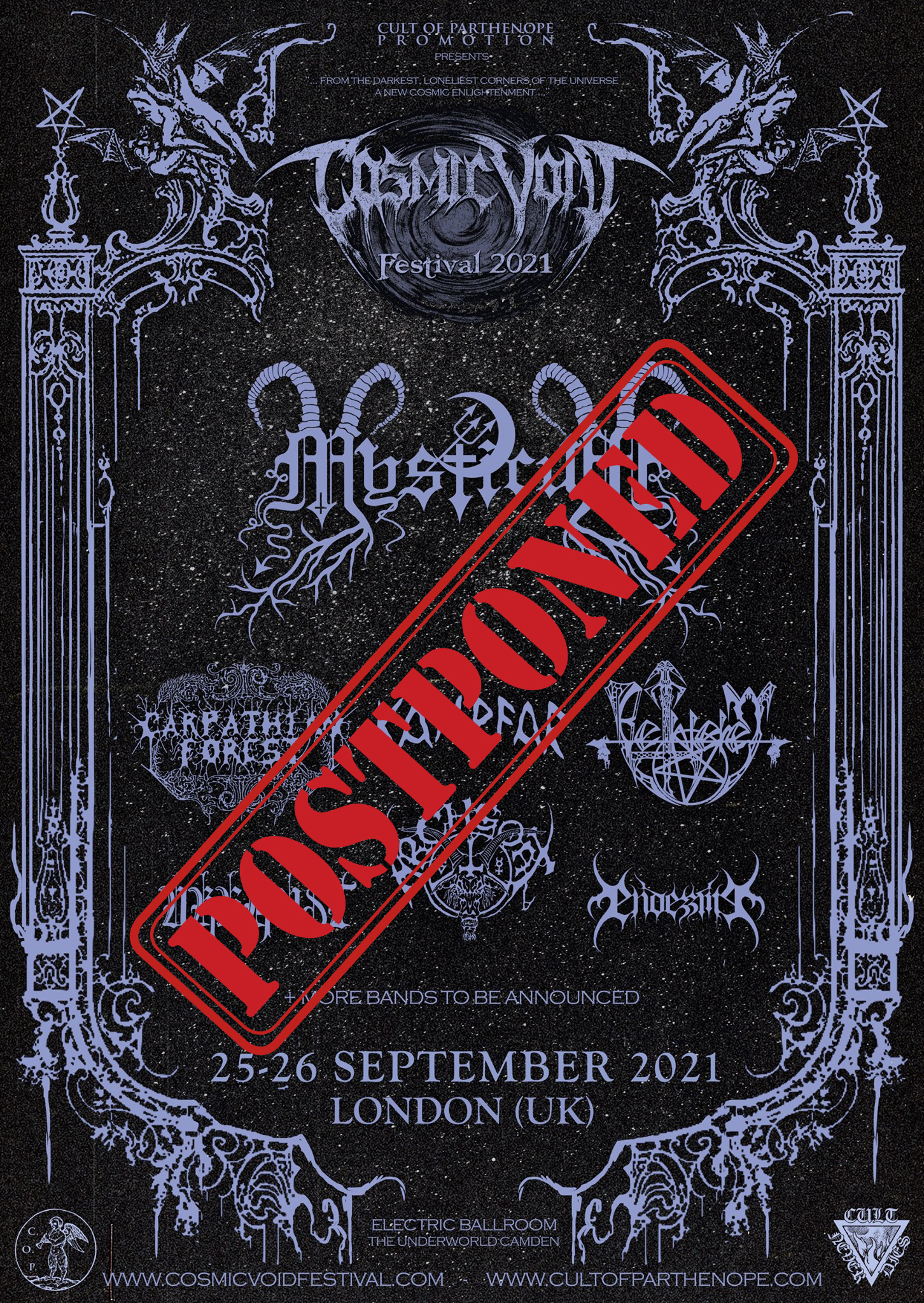 Due to the ongoing COVID-19 Pandemic, Cosmic Void Festival has been postponed to 24/25 Sept 2022.
Most of the line-up has been re-confirmed for 2022 and we will proceed with the announcements in the next weeks. Tickets for the new dates are now on sale while all those previously purchased for 2020/2021 have been rolled to 2022.
Cult Of Parthenope proudly presents
COSMIC VOID FESTIVAL
" … FROM THE DARKEST, LONELIEST CORNERS OF THE UNIVERSE, A NEW BLACK METAL ENLIGHTENMENT …"
A new 2-all dayer black metal festival in the heart of Camden, featuring some of the finest black metal bands around.
Mysticum (NO)
Carpathian Forest (NO)
Kampfar (NO)
Bethlehem (DE)
Archgoat (FI)
Urfaust (NL)
Endezzma (NO)
Early Bird Tickets and Packages on sale now:
www.cosmicvoidfestival.com
Supported by Cult Never Dies
---