CARLA'S DREAMS – RESCHEDULED FROM 17/10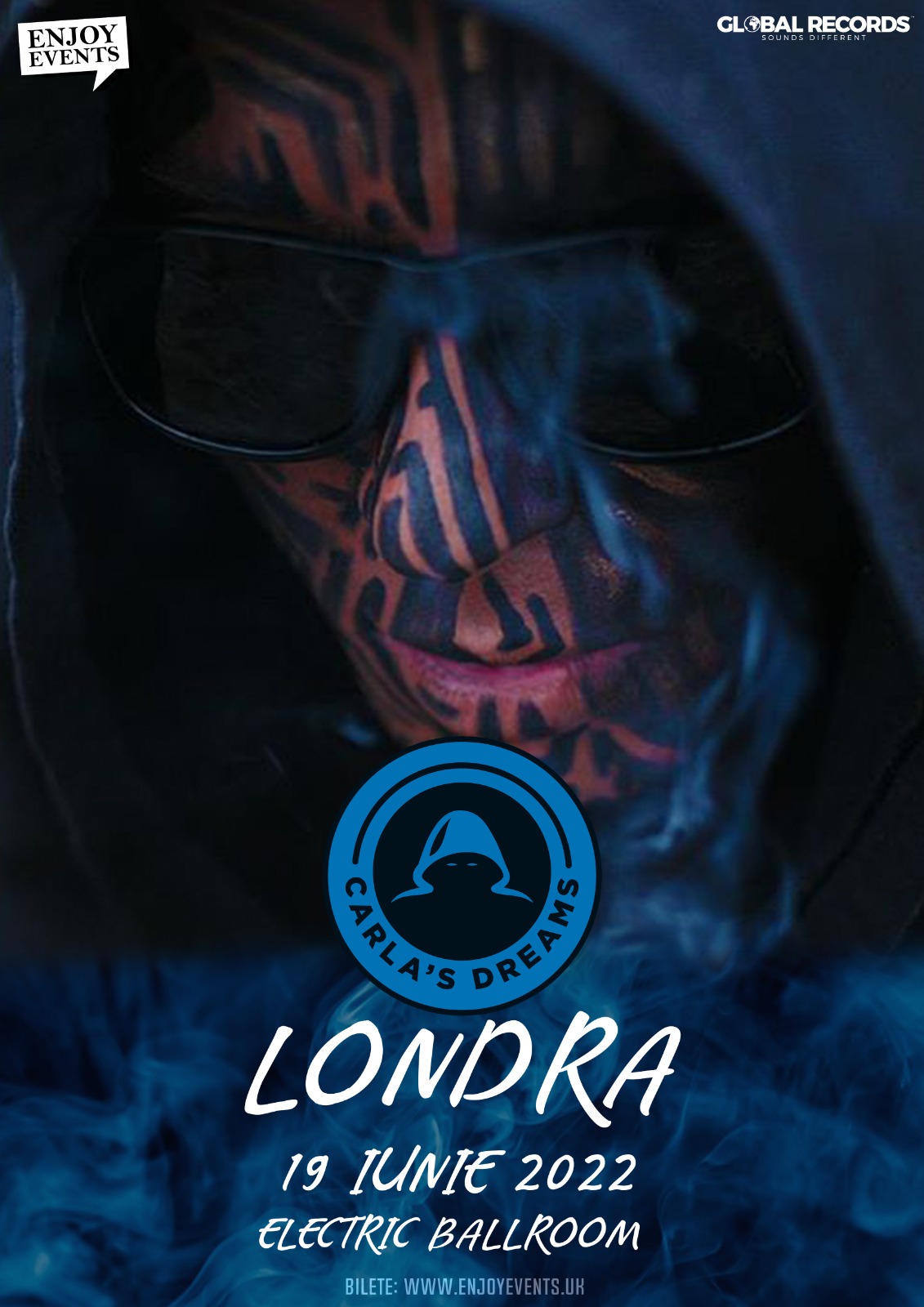 Many of you have written to us in order to organize the concert with Carla's Dreams in London / Dublin, unfortunately, the current situation only allows us to organize a concert with reduced capacity, social distance and other measures, with which most of you are familiar. Enjoy Events wants our clients and fans of the artist to enjoy this event to the fullest, and for these reasons, we decided to move the concert to 19 June 2022. We are confident that this will be the last time this concert is moved. Tickets already purchased are valid for the new date, for those who can not reach the new date, please contact us at
[email protected]
 and you will have the chance to change the tickets with a voucher, which can be used for our future shows.
Unfortunately, the refund option is not possible, for the same reasons that I communicated to you before. For more information, you can email us at 
[email protected]
Thank you for your understanding and we look forward to seeing you at our events, an autumn full of stand up comedy events and new concerts are waiting for you.
Carla's Dreams was rescheduled from 15th Nov to Saturday 17th October and now to 19 June 2022.  All tickets will remain valid for the new date.
Enjoy Events presents
CARLA'S DREAMS
plus support
"Carla's Dreams is a musical project from the Republic of Moldova that was founded on January 18, 2012. The band's name comes from Karla, a male character from the novels of the author John le Carré.
In public appearances, the band's vocalist, in order to hide his identity, wears a hooded sweatshirt and sunglasses, and his face is masked. Carla's Dreams combines several musical genres, the most famous of which are hip hop, rock, and pop. The first song produced by Carla's Dreams was Dă-te-n chizda mă-tii, an "underground" song with obscene content. The band stands out by using a personalized slang, but also by the pieces that evoke realities from everyday life. The project is a phenomenon in social media and enjoys popularity in the music industry in the country of origin and in Romania
Please note this show is 14+ (under 16s must be accompanied by an 18+ adult)
---