Bring It All Back Britney Party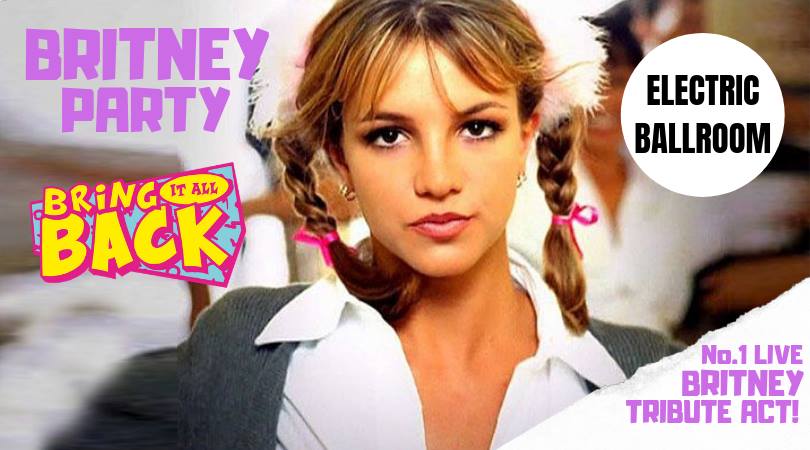 05.05.2019
Oops we did it again! Bring It All Back is excited to be throwing the annual Britney Spears Party on the May Bank Holiday Weekend (no work on Monday… YES!)
It'll be a night with plenty of Britney songs PLUS we have the WORLDS BEST Britney Tribute Act 'Michaela Weeks' performing live on stage! If you attended last year you'll know how incredible she is! Expect plenty of costume changes and she's also down for taking selfies with you beauties after!
There's no better excuse to dress up as the queen of pop herself!
Our DJ's will also be playing everything from Classic Pop Hits, RnB & Hip Hop Tunes, Dance Favourites, Indie Sing Alongs, Pop-Punk Belters, TV/Movie Theme's and of course those Guilty Pleasures… You know, all the songs you sing in your car… ALONE!
---