Bop-A-Lena's Summer Ball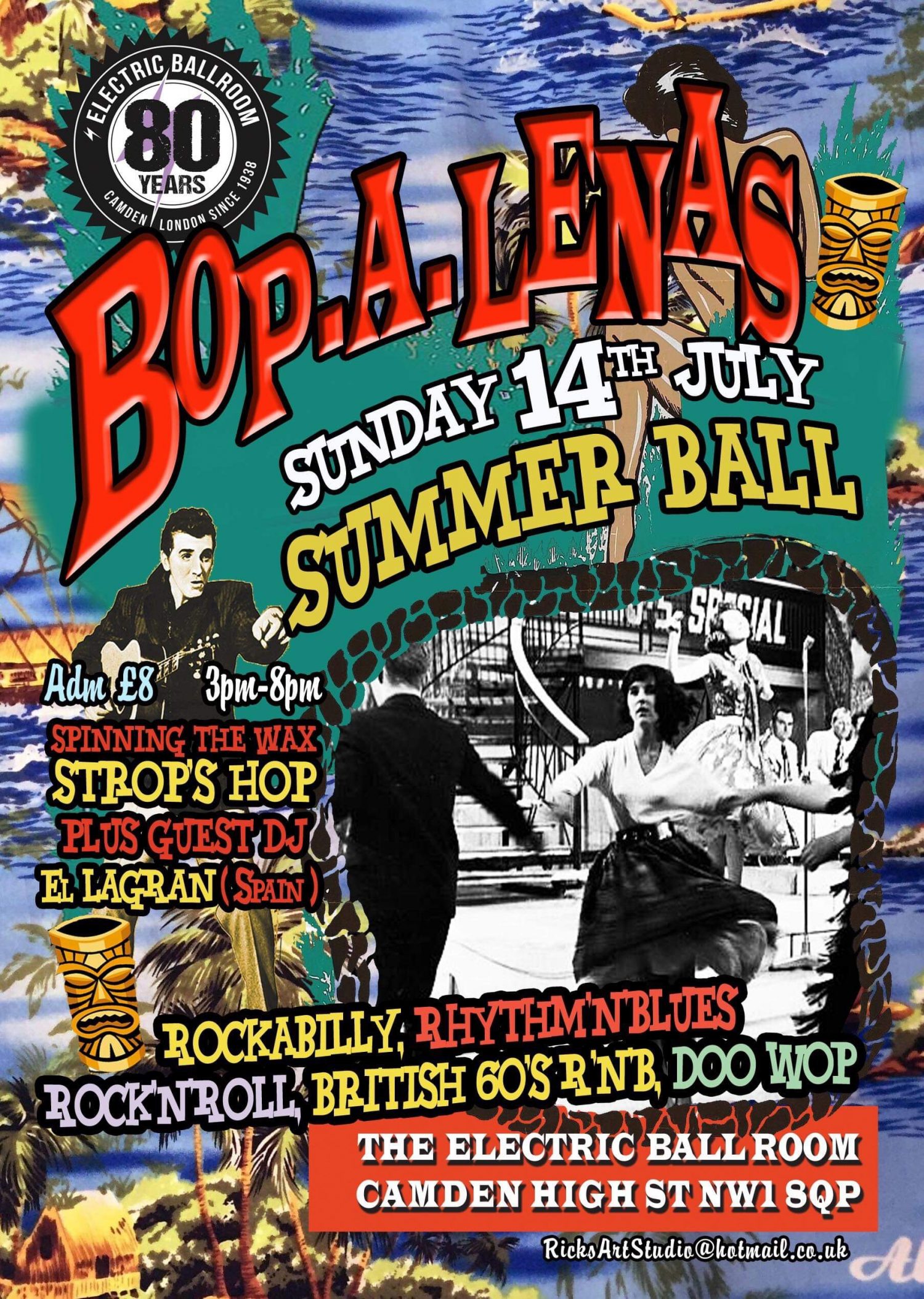 14.07.19 –
BOP-A-LENA'S SUMMER BALL
Get on your best Hawaiian shirt & Hula Hula Skirt for Bop-A-lena's Summer Ball!
Rockabilly Radio DJ Strops Hop & a special guest DJ El Lagran will be spinning their vinyl collection, the best sounds of Raw Rockabilly, Classic Rock'n'Roll, Delicious DooWop & Raucous Rhythm'n'Blues from the 50's & 60's.
From 3pm to 4pm will be the "Heure de Fromage" they will be spinning all your favourite old skool 80's classics.
You will have ample space to swing your partner to top jiving sounds, bop to the best rockabilly & stroll in the air conditioned ballroom with a seating area to view fellow dancers move to their beat.
Over 18's only.
Tickets on the door. Ticket office closes at 6pm, so get there early.
---