Alternosfera – RESCHEDULED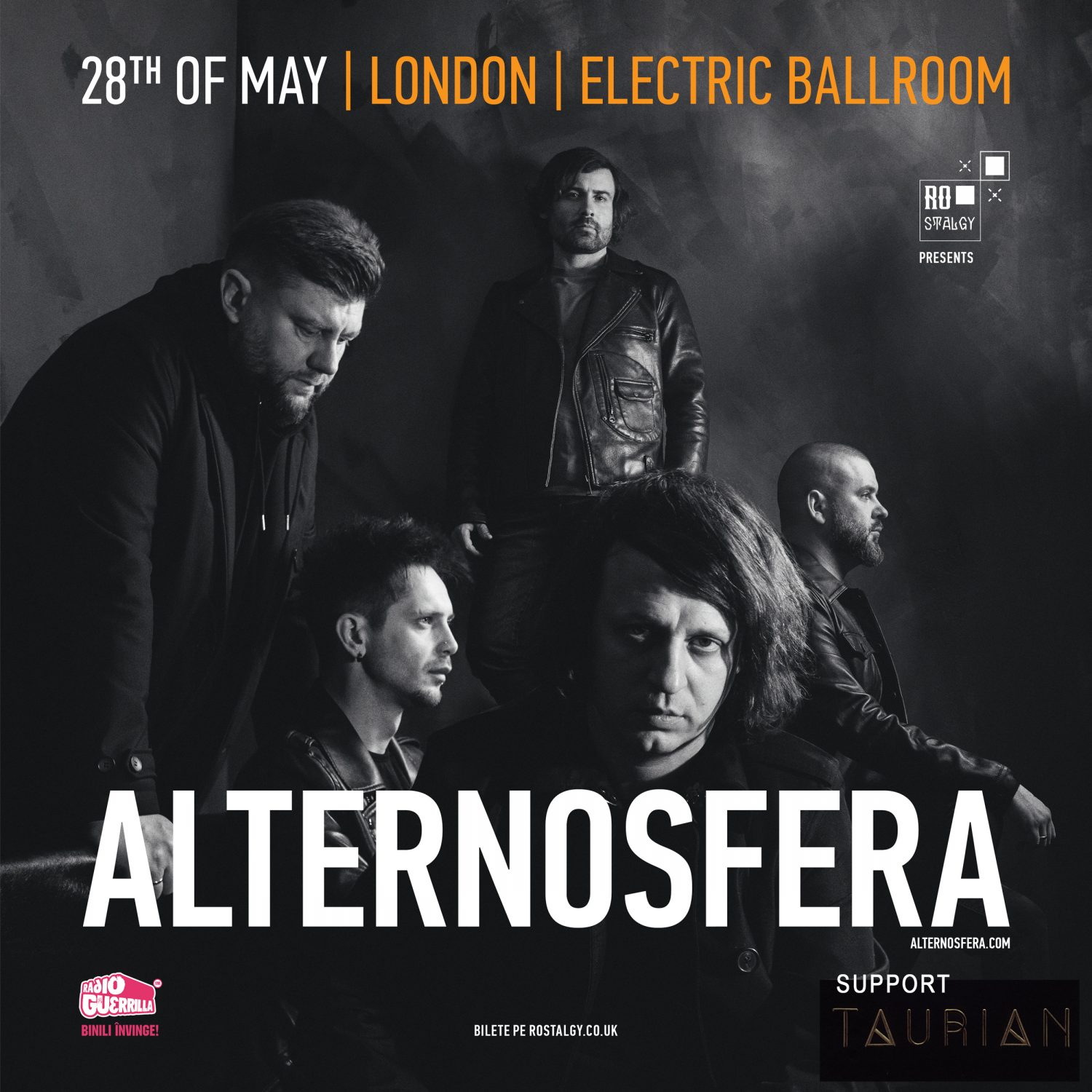 Please note Alternosfera has now been moved to 28th  of May 2022 (due to take place Saturday the 5th Feb 2022 )

All original tickets remain valid for the new date !
After movie from the last Alternosfera visit at Electric Ballroom 2017  https://www.youtube.com/watch?v=pMUJBjZ7mC8
ROstalgy presents
ALTERNOSFERA
plus Taurian
Alternosfera is an alternative rock band from Chişinău, Republic of Moldova , returning to London – after a blasting gig in 2017 at Electric Ballroom.
Alternosfera first rehearsed with their full line-up in 1998 , they currently have 6 albums released and 1 EP.
Both the line-up and musical direction have changed over time, as the band reached maturity and developed their own approach to alternative rock, with the keyboards "carrying" the entire tune. Their lyrics are most often about love, but also have social and political connotations. Alternosfera's sound is unique on the Moldovan market, their influences varying from 80's motifs to the Seattle alternative rock of the '90s. Their specific melodiousness is also partly due to most songs having the classic piano "lead".
In over 21 years of activity Alternosfera has release 6 albums and 1 EP!
Taurian has kept the nickname he was given by his girlfriend while studying for a degree in sound engineering at The School Of Sound Recording in Manchester, in honour of his star sign. "Being Taurus means you have single-mindedness and the ability to
really focus on something," says Taurian. "We don't give up on something until we've achieved it." That's certainly been the case for Taurian, ever since he came to England from his home "between two mountains" in Romania, where he grew up on the music his Rammstein-loving father introduced him to while working as a hard rock DJ at a radio station. He relished the multi-cultural, cosmopolitan nature of life in Manchester, as well as the diversity of its music scene.
Facebook event : https://www.facebook.com/events/136716814371278/
Tickets link https://rostalgy.co.uk/tc-events/alternosfera-london/
---