nothing, nowhere.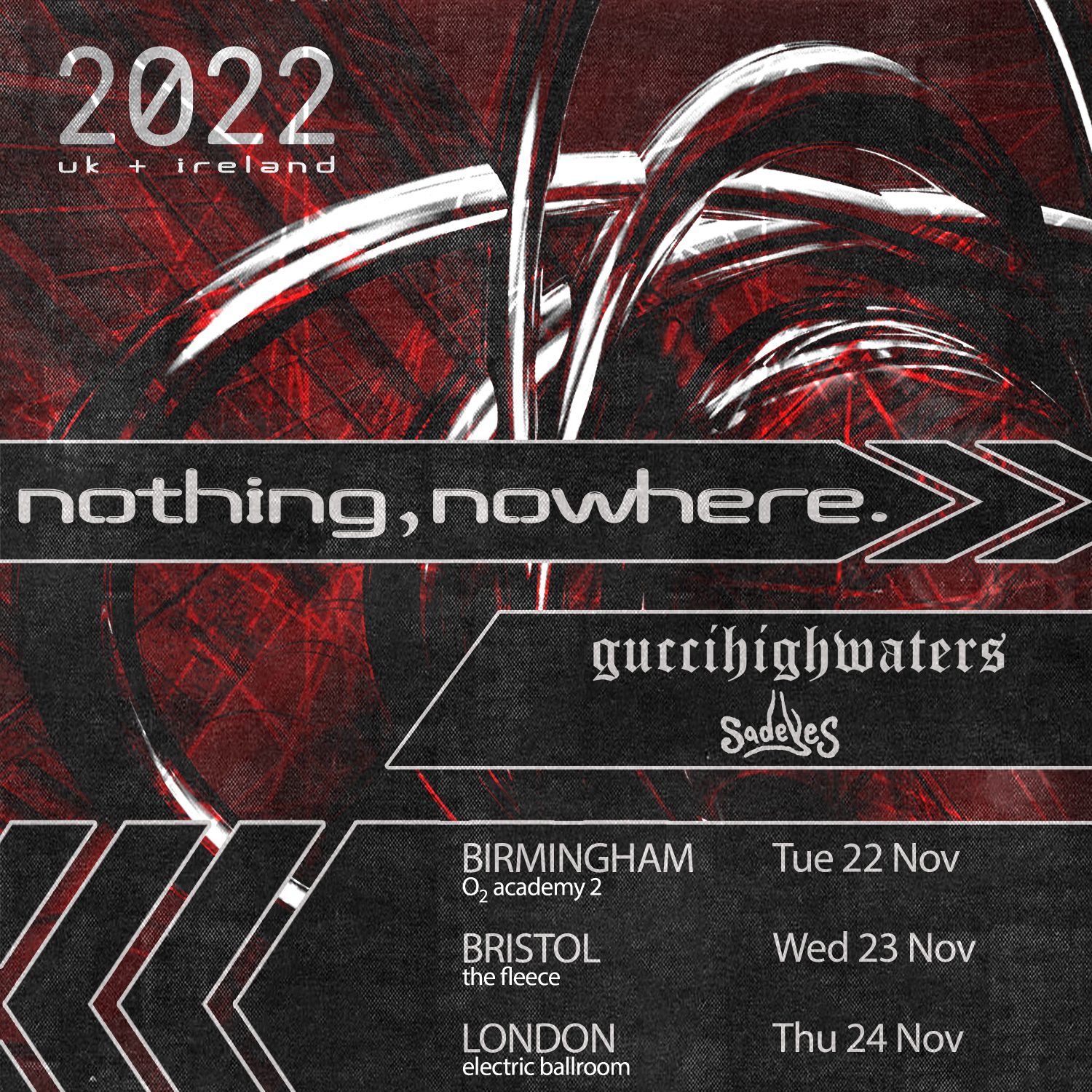 Live Nation Presents
nothing, nowhere.
plus guccihighwaters & sadeyes
The genesis of nothing,nowhere. traces back to Mulherin's hometown skatepark in Foxborough, MA, where he found the friendships that became the impetus for his music. At 12, he had picked up the guitar and found not only an outlet, but a meditation device, a way of de-escalating his anxiety. "When I was playing guitar, that was all that mattered," he remembers. "I wasn't resentful toward others, I wasn't thinking about this little town, I wasn't worrying."
After cycling through a handful of early projects, he settled on nothing,nowhere. in 2015, and after the Soundcloud success of "Don't Mind Me," he knew he had to stick with it. By the time he had released his sophomore album Reaper, he was collaborating with heroes such as Pete Wentz and Dashboard Confessional, and being praised in the New York Times.
His new record, Trauma Factory, developed over the span of two years between his treehouse in Vermont and MDDN studios out in Los Angeles, it's the longest he's ever spent on an album. Mulherin wrote nearly 100 songs for the project, with only the top 15 making the cut. He refused to set any rules as to what kind of sound he should stick to. Trauma Factory is rich in variation as a result.
Please note this show is 14+ (under 16s must be accompanied by an 18+ adult)
---