One Step Behind – The Masters of Madness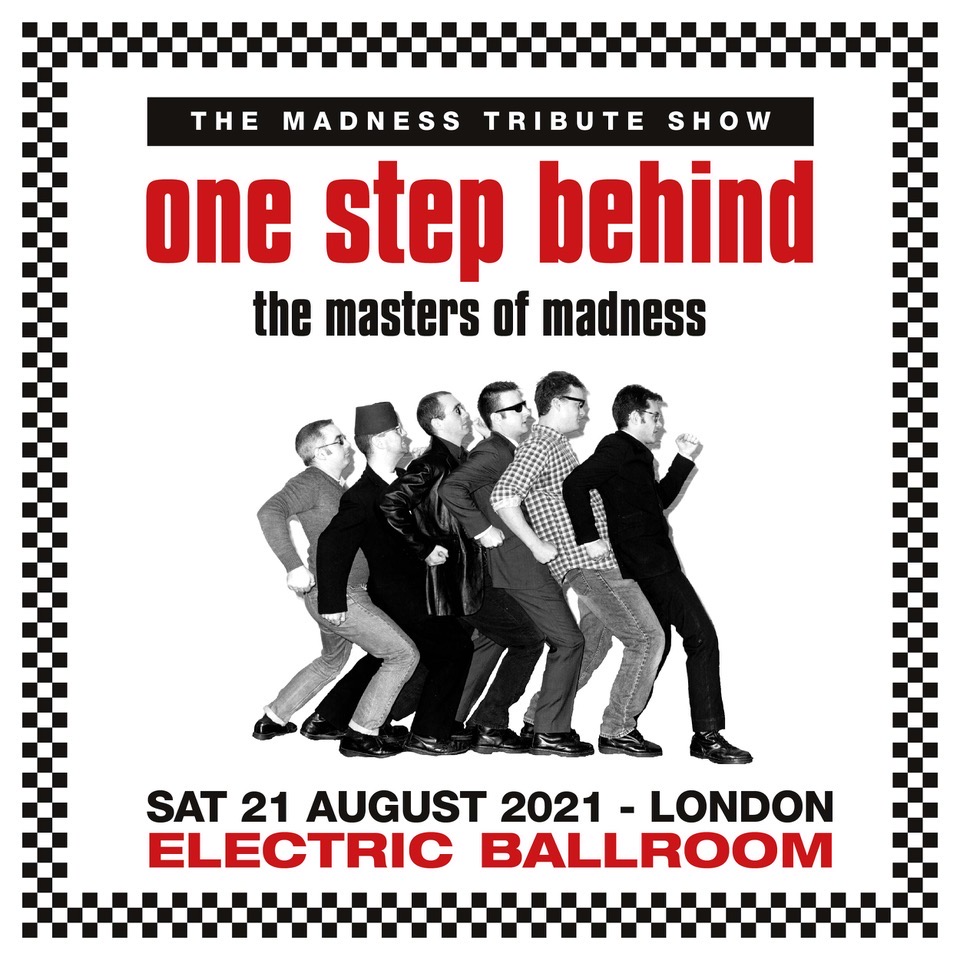 One Step Behind is the UK's Premier and longest surviving MADNESS tribute band. Formed in spring 1993, the band achieved widespread recognition in an unusually short time, playing venues the length and breadth of Britain. Jaunts into Europe, Middle East, New Zealand and Australia are also common place. Members of Madness have joined the One Step boys on stage on a number of occasions. Sax player Lee Thompson has played a few times commenting the band were "Tight as a ducks arse" and "Brilliant". Lee is also quoted as saying that OSB were "single handily keeping the good ship Madness afloat". Drummer Dan "Woody" Woodgate joined the band on stage for "One Step Beyond" and told the boys he thought they were amazing. "That's exactly what we used to be like – you've got it to a tee!" he said. 

One Step Behind are looking forward to appearing at the Electric Ballroom for the first time in 17 years. Their show will include all the big hits, plus selected songs from all albums covering the whole of Madness' career.​
Saturday 21st August 2021
Doors    6.30pm
Adm      £12 adv
Age        16 + ( under 16's must be accompanied by an adult )
---