The EPIC/ΕΠΙΚ party powered by Luben & Prosopa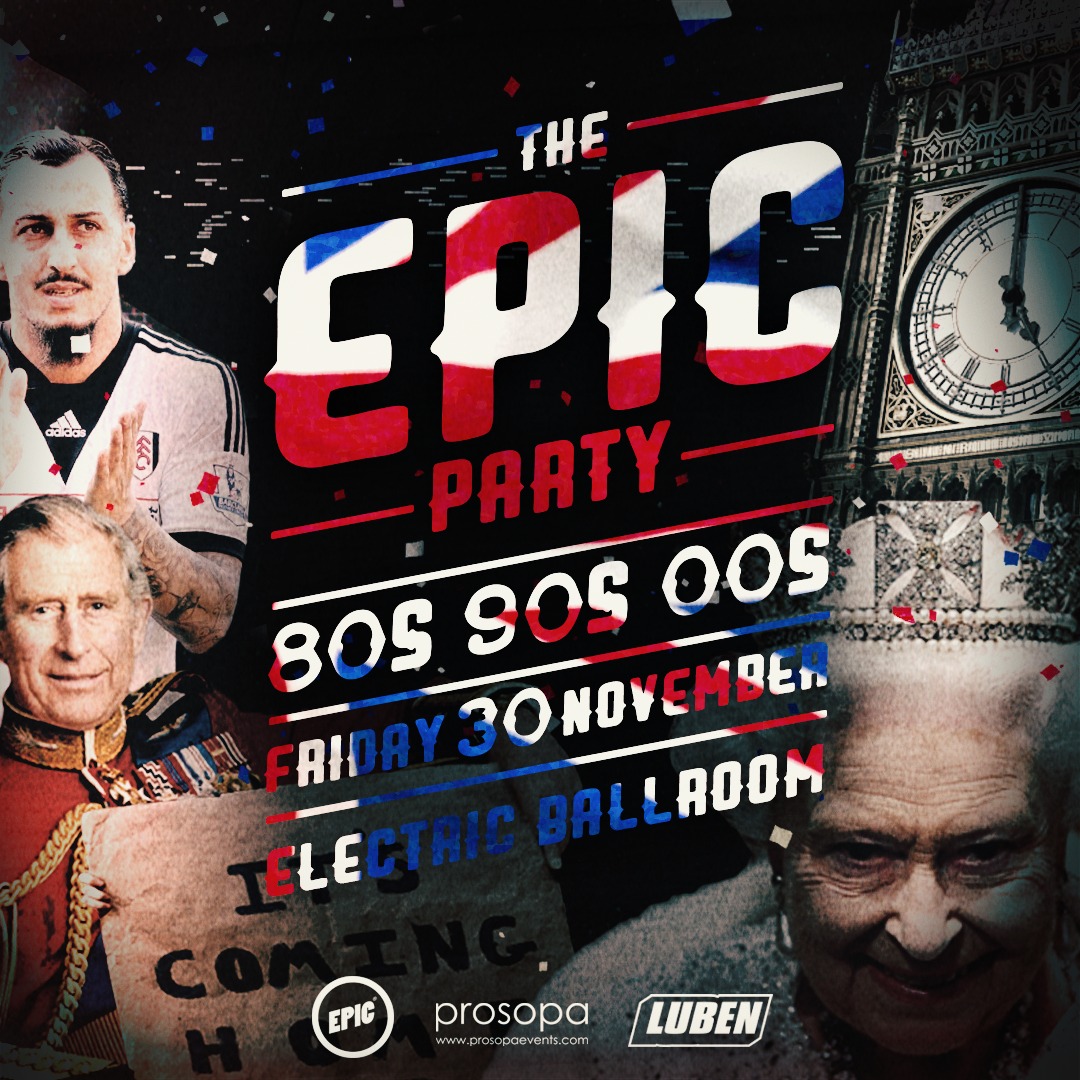 30th November 2018
Prosopa Events presents:
The EPIC/ΕΠΙΚ party powered by Luben & Prosopa
---
The first ever UK EPIC Party will be hitting the Electric Ballroom in Camden, London on 30th November.
Greece's biggest party brings you the best of 80s, 90s, 00s, POP, DISCO, RAVE, TRASH and more… all night long! A crazy party like no other, brought to you by Luben and Prosopa Events.
Get ready for this EPIC night.
—————————————————-
Το EPIC Party ταξιδεύει για το παρθενικό ταξίδι του εκτός Ελλάδας, στο Λονδίνο στις 30 Νοεμβρίου.
Ένα οπτικοακουστικό υπερθέαμα απαράμιλλης ομορφιάς, στο οποίο θα ακουστούν όλα τα αγαπημένα μας GUILTY PLEASURES και PARTY ANTHEMS από τα 80s μέχρι και σήμερα.
80s / 90s / 00s / POP / DISCO / RAVE / TRASH
Tickets:
Early Bird (until 21st October): £15
Standard ticket: £18
On the door: £20
---