DIR EN GREY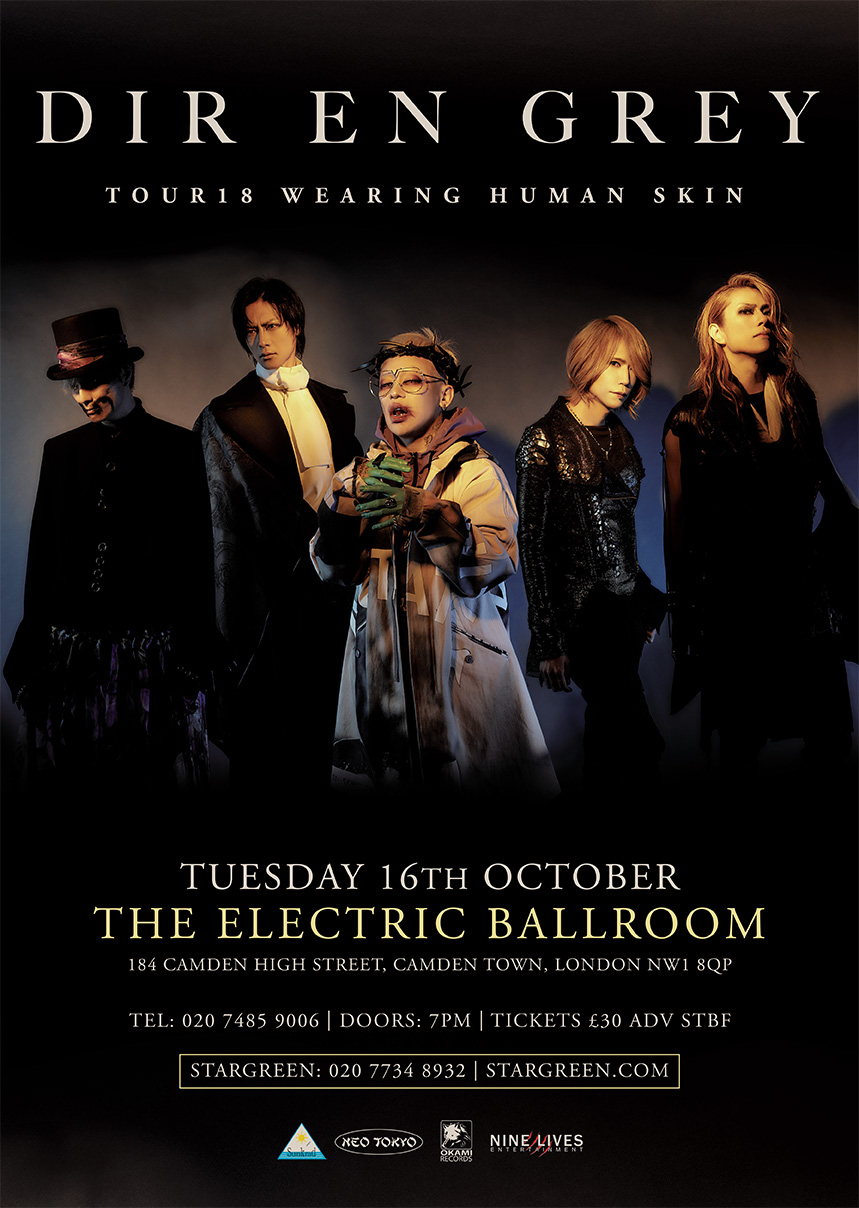 October 16th – Tidal Concerts proudly presents:
DIR EN GREY
– Plus Special Guests
---
Guideline for the Dir En Grey VIP upgrade sale
·      VIP upgrades will be sold in the Nine Lives Entertainment Shop exclusively:
 https://tickets.nine-lives-entertainment.com/dir-en-grey/
·      Do not buy upgrades from any third party sellers, they might be invalid. 
·      The VIP upgrades are in addition to the general tickets. To take part in the VIP event and concert, you have to purchase both tickets (show ticket & upgrade ticket).
It is not possible to take part at the VIP event with just an upgrade ticket.
VIP upgrade sale will start on June 4th 6 PM CE(S)T worldwide.
In case of questions or errors, please contact [email protected]. 
·      The price for the VIP upgrade is 99€ (plus service and presale fee) for each show – all prices will be in € / EUR
·      Only a limited number of VIP upgrades will be available per city 
·      You will be able to purchase max. four (4) VIP upgrades per transaction. All upgrades will be personalized.
·      Contact data (name, address, email-address) must be submitted at purchase
·      You will receive an email with your PDF-upgrade. Our system might take some time to process all your orders. Please be patient and also check your spam-folder, if your ticket does not arrive immediately.
·      Payment will be possible via VISA, Mastercard, PayPal and SofortÜberweisung
The VIP Upgrade includes:
·      VIP early entry to the venue 
·      VIP early access to the merchandise booth
·      VIP laminate/lanyard
·      Exclusive, signed copy of "Ningen Wo Kaburu" CD Single with variant cover and alternative track
·      Collectible merchandise item: surprise goodie
·      Q&A with the band
·      Aftershow Photo Shooting (group photo in groups of 5 persons each)
---