Bloc Boy JB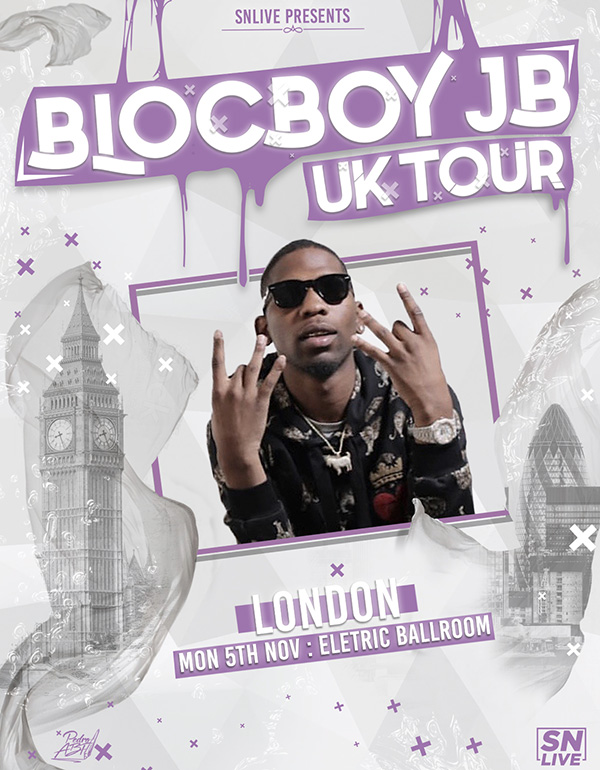 Mon 05 November 2018 –
Bloc Boy JB
+ Special Guests
Bloc Boy JB known for monster hits "Look alive" with Drake and "Rover" with 21 Savage.
He released the song "Shoot", which spawned a dance craze called the "shoot dance". Another single, "Rover", followed in early 2018. The viral hits attracted the attention of Canadian rapper Drake who it was speculated was going to remix "Rover" though it resulted in the pair collaborating on a song titled, "Look Alive", which was released in February 2018 and debuted at number six on the Billboard Hot 100 chart.
Bloc Boy JB concert is his first in the UK and he would be joined by special guests. This is a show not to be missed.
---