*CANCELLED*BEST COAST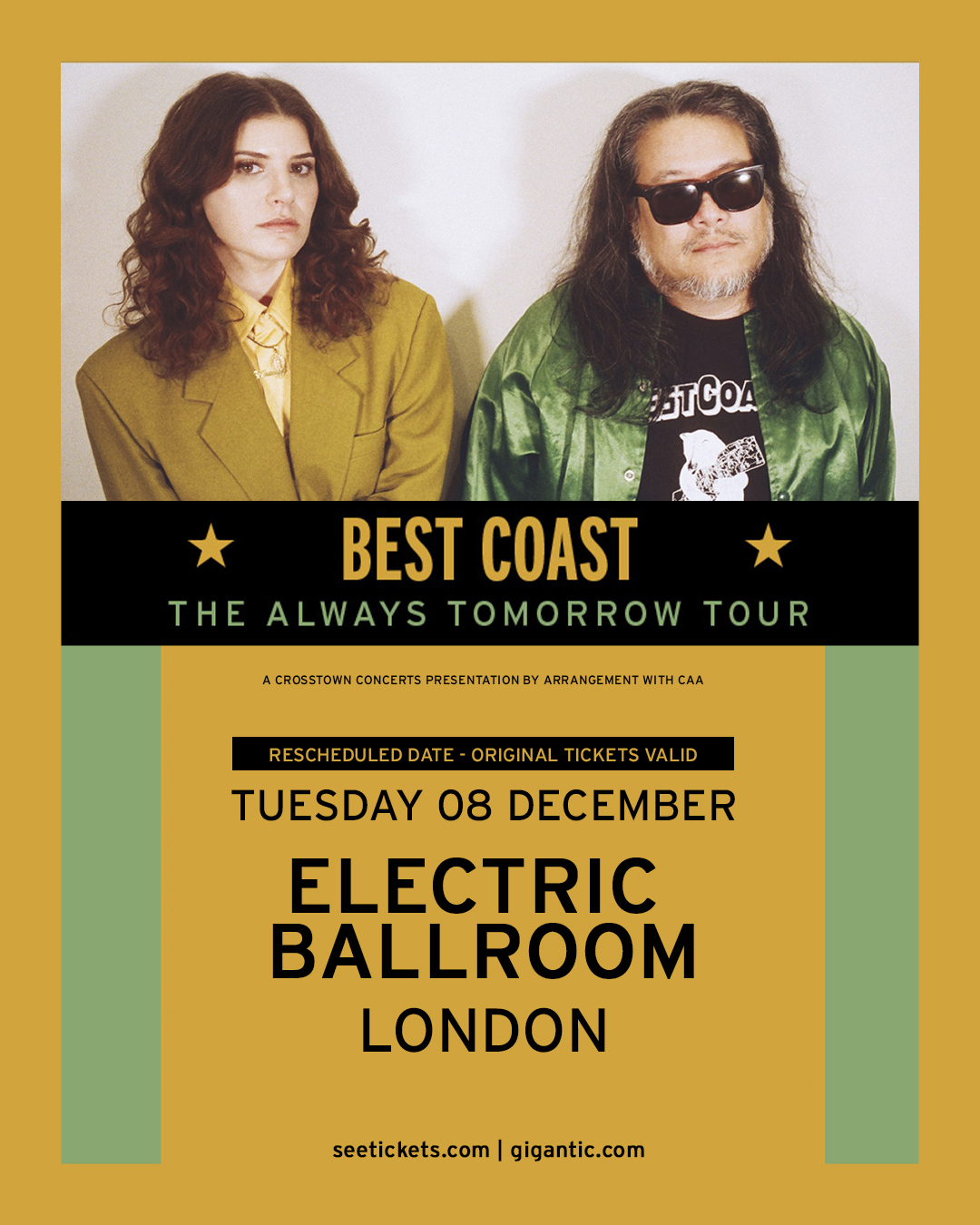 Please note that this show is now cancelled. Artist's statement below:
"I'm sure it comes as no real surprise, but due to the restrictions Covid-19 has brought, we will not be able to play our UK shows as planned and sadly have to cancel them. This year has been filled with countless disappointments and we are so bummed we have to do this, but we want to make sure we're doing everything we can to ensure safe shows for our crowds, crew, and our ourselves. We love you all so much and we look forward to seeing you when the time is right. You can receive a refund from your original point of purchase. Much love to you, be well + be safe."
08.12.2020
Crosstown Concerts presents
BEST COAST
plus guests
Best Coast is an American rock duo formed in Los Angeles, California in 2009. The band consists of songwriter, guitarist, and vocalist Bethany Cosentino, and guitarist and multi-instrumentalist Bobb Bruno. After a string of 7-inch and cassette-only singles, the band released their debut album, Crazy For You, in 2010. Crazy For You became an unexpected commercial success following internet buzz surrounding the duo. After spending much of 2011 on the road playing festivals and touring, they released their sophomore effort, The Only Place in 2012, which was produced by acclaimed producer Jon Brion.
In 2013, they released an EP, Fade Away, followed by their third, critically-lauded studio album, California Nights, in 2015. Their newest creation, Always Tomorrow, will be released in February 2020. Always Tomorrow is the culmination of the last ten years of front person Bethany Cosentino's life, seeing her stand back from the past decade of the band's existence and taking stock in where she's been and who she has become. It's an album full of intense personal discovery amidst a whirlwind backdrop of global tours, heartbreak, newfound sobriety, dark thoughts, immense joy, giving a fuck, not giving too many fucks, substances, boredom, public personas, and gratitude. Best Coast will be touring in support of the album throughout 2020 and into 2021.
Please note this show is 14+ (under 16s must be accompanied by an 18+ adult)
---