Balthazar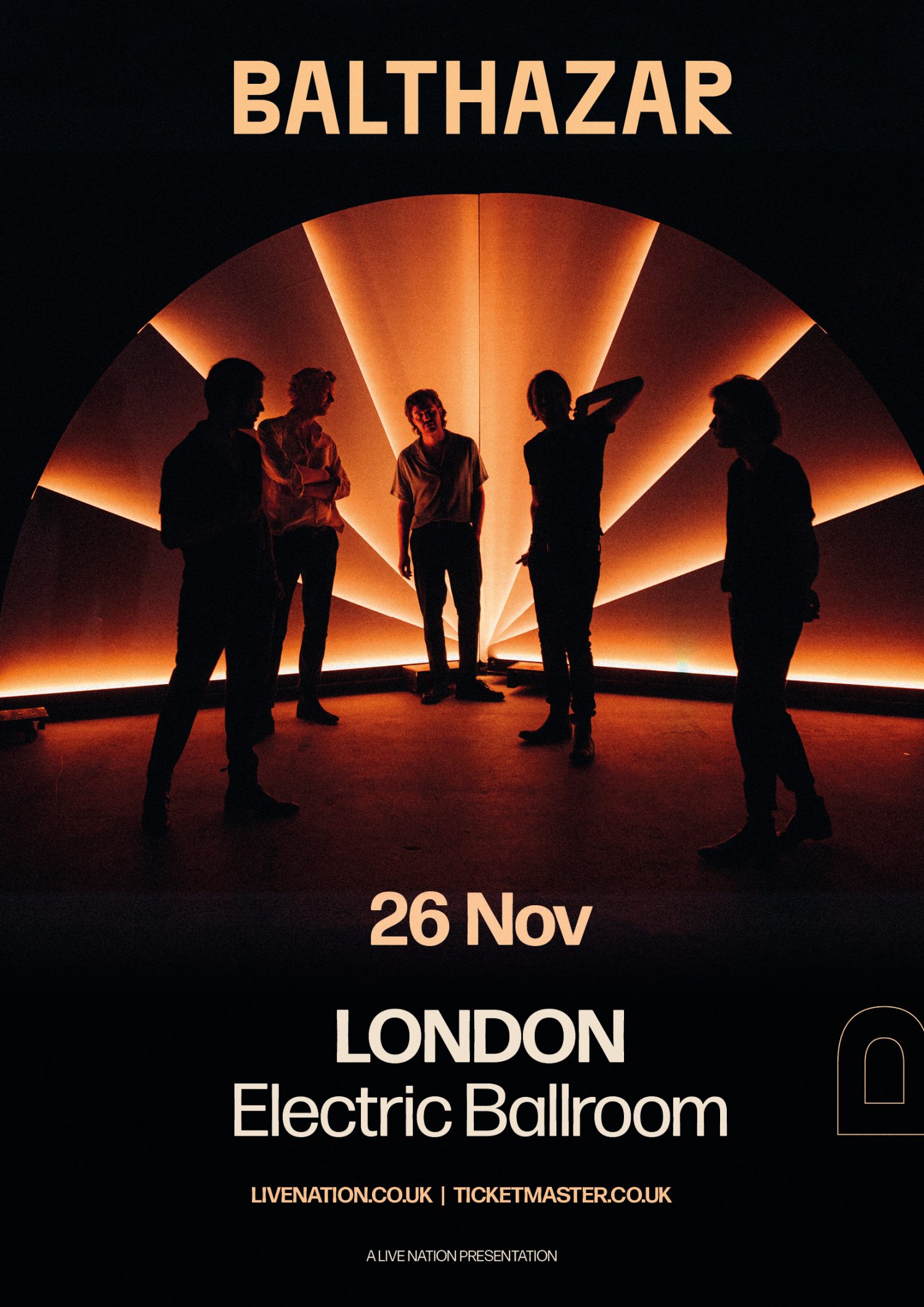 26.11.19 –
Live Nation Presents
BALTHAZAR
plus special guests.
From the first few bass notes of opening track 'Fever', it's clear that Belgian indie stalwarts Balthazar have changed. After months of writing in "all kinds of directions, with nothing good happening" according to co-frontman Maarten Devoldere, it was the song that, when finally finished and arranged, gave them direction and set the tone (and title) of their fourth album; honest, playful, and shot through with the carefree abandon of two artists who work as one, completely at ease with themselves and the collective they've built.
Together, they're a creative force greater than the sum of its parts, switching roles and mixing up their personalities to the point it's not clear who's responsible for what; here resides the true power of Balthazar as a collective. They function as one, and as the sessions for Fever progressed, they harnessed this power to fire their imagination and focus on the magic that happens when they're together.
Fever stands as a defining statement, and with Simon Casier (the crispy bass player who released two albums as Zimmerman), Michiel Balcaen (the drummer who released an EP as Rosenahl, and an old friend) and Tijs Delbeke (the multi-instrumentalist who is new to Balthazar) reuniting to hit the road once again, so begins an exciting new chapter for a band who are just getting started.
Please note this show is 14+ (under 16s must be accompanied by an 18+ adult)
Tickets on sale now!
---